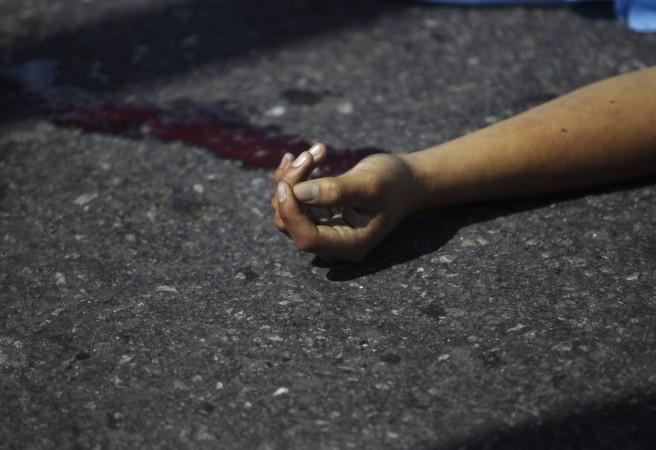 In a gruesome incident, a woman was found dead near the Delhi Cantonment Metro Station, with her throat slit and her body having been run over by a vehicle several times on Saturday.
The deceased has been identified as the wife of Indian Army Major Amit Dwivedi. The incident came to light after a passerby spotted the body lying on a road at Brar Square.
Initial investigations revealed that the victim, Shailaja was picked up from the entrance of RR base hospital by a known person. When her driver went to pick her up, he was informed that Shailaja had not come in. He immediately reported it to Major Dwivedi, who began a search. At around 4:30 PM, Major Dwivedi registered a case with the Naraina police station and was shown the body.
As per the Delhi police, the prime suspect in the case is another Major in the Army, who picked up Shailaja Dwivedi from the army hospital. He is currently untraceable with his cell phone switched off. The police believe that he was a close friend of the couple, and had a falling out with them causing him to murder Shailaja.
Sequence of events
10:00 AM - Shailaja leaves home for the RR base hospital for physiotherapy treatment
1:28 PM - A passerby calls the police control room informing of a body lying in Brar Square
3:30 PM - Police and forensics arrive at the spot, begin investigating.
4:00 PM - medical inspections confirms she was killed by having her throat slit
4:30 PM - Major Dwivedi goes to Naraina police station to register a case about her missing wife
4:45 PM - He is shown the body, confirms it is his wife
Major Dwivedi is currently posted in 11, Jaklies Unit in Nagaland. They had recently moved to Delhi and were due to leave on a United Nations deputation to Sudan in a couple of weeks. The couple has a six-year-old son.