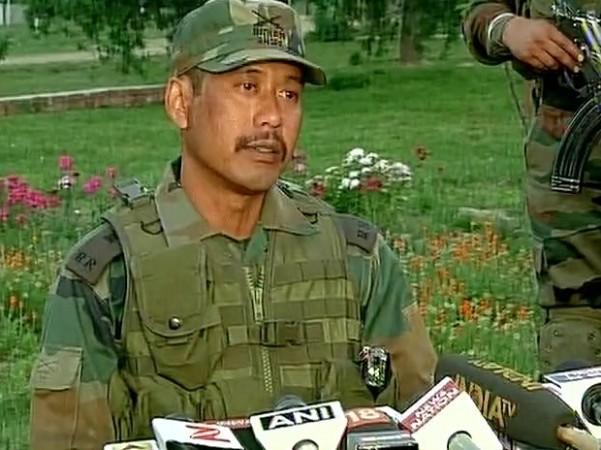 A reported altercation at the Hotel Grand Mamta in Dalgate area led to the arrest of a woman, a civilian and an army officer on Wednesday. The Jammu and Kashmir police withheld the identities of the apprehended, but the civilian was identified as Sameer Ahmed of Budgam who had come to the hotel along with a woman to see a guest staying at the hotel.
But according to Rising Kashmir, a local newspaper, the said army officer was identified as Major Leetul Gogoi who was allegedly caught in a compromising position with the said woman at the hotel. The news broke on Twitter after a senior local journalist Ahmed Ali Fayyaz tweeted that the woman and Major Gogoi were arrested by Khanyar Police.
BIG BREAKING: Maj Litul Gogoi, who paraded a civilian Farooq Ahmed Dar of Chill Brass Beerwah on bonnet of his vehicle on 9/4/2017, was just now caught in comprising position with a woman, at Mamta Hotel Dalgate and arrested by Police Station Khanyar.

— Ahmed Ali Fayyaz (@ahmedalifayyaz) May 23, 2018
The police claim to have recorded individual statements to probe the matter.
"It was learnt that the woman had come to meet an army officer. The identity and particulars of the army officer have been collected by the police as well. The officials were handed over to their unit after due recording their statements. The statement of woman is also being recorded for probing the matter," the police said in a statement.
Who is Major Leetul Gogoi?
Major Gogoi shot to fame after he tied a man to a jeep in Kashmir during the Srinagar Lok Sabha by-elections in order to shield against stone pelters. His action last year sparked a huge public outcry, but the major was honoured for his "sustained efforts" in counter-insurgency operations with the Army chief's "Commendation Card."
The man, identified as Farooq Ahmad Dar, was tied to the vehicle's bonnet and allegedly paraded for 26 km to avoid stone pelting. Dar, who said was surprised to be alive, said the army officials had thrashed him before tying him to the bonnet of the jeep.
But Major Gogoi was lauded for choosing the alternative of using Dar as a "human shield" instead of shooting the pelters dead.
"I think in retrospect that the boy did some out-of-the-box thinking and saved lives on both sides. The standard military solution would have been to shoot the pelters dead. He was authorised to but for some reason, our boys seem hesitant to shoot- what with this constant Human rights tamasha," Major General Gagandeep Bakshi, wrote in a Facebook post commending Major Gogoi's actions.