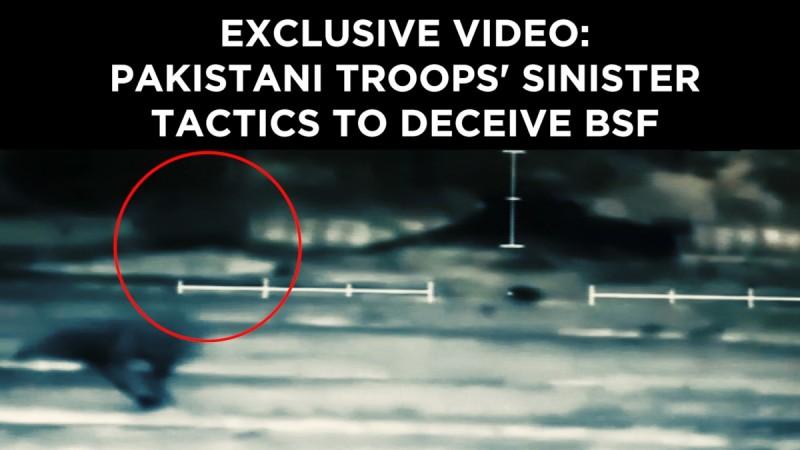 Pakistan Army is alleged to have used sinister tactics to deceive Indian Army's surveillance along the International Borders (IB) and the Line of Control (LoC). According to ANI, the Pakistani troops have started using thermal camouflage suits/clothing in the border area to trick the Border Security Force (BSF) and the armed forces posted there.
The clothing worn by troops suppresses the heat thus keeping it trapped inside the suit itself. This eventually decreases the heat signature of the security personnel wearing it and helps in camouflaging, the news agency reported. A video released by ANI shows the Pakistani troops moving stealthily along the border.
The new tactic has also reportedly led to the Pakistani rangers targeting the Indian security forces from a close distance, reports ANI. If reports are to be believed, there is also a possibility that the Special Service Group (SSG) of Pakistan may also be using a similar tactic along the borders.
As the Indian Army uses 'Hand Held Thermal Imagers' (HHTI) to monitor the movements of the enemy forces, the Pakistani Rangers' new tactic has made Indian troops vulnerable to getting hit as it becomes difficult to observe the presence of the enemy closely.
The report comes at a time when an eight-month-old child was killed and five others, including a policeman and two women, were injured in a ceasefire violation in Jammu and Kashmir's Arnia sector on Monday.
The Pakistani Rangers had resorted to an unprovoked mortar shelling along the IB on May 20. They fired at the civilians causing panic across the areas. Following this, the local administration asked locals to shift to safer areas away from the border.
Soon after the ceasefire violation took place, the BSF troopers fired back thus inflicting a heavy loss upon the Pakistanis. "On Western borders, the befitting reply by BSF units to unprovoked shelling and firing from across the international boundary has forced Pakistani forces to plead for a ceasefire," an official spokesperson was quoted as saying by the Indian Express.
Here is the video: