Indian Army Major Nikhil Handa was arrested on Sunday (June 24) for murdering the wife of a colleague over an extra-marital affair in New Delhi.
Shailza Dwivedi, 35, was the wife of Indian Army Major Amit Dwivedi. She was found dead with her throat slit near Brar Square in Delhi Cantonment on Saturday (June 23). A passerby alerted the police in the afternoon. Major Dwivedi, who had gone to Naraina police station to register a missing complaint, identified the body.
Initially, the police were informed that Shailza was the victim of a road accident. However, upon inspecting the body, they noticed that her throat had been slit, following which they nabbed the accused army personnel.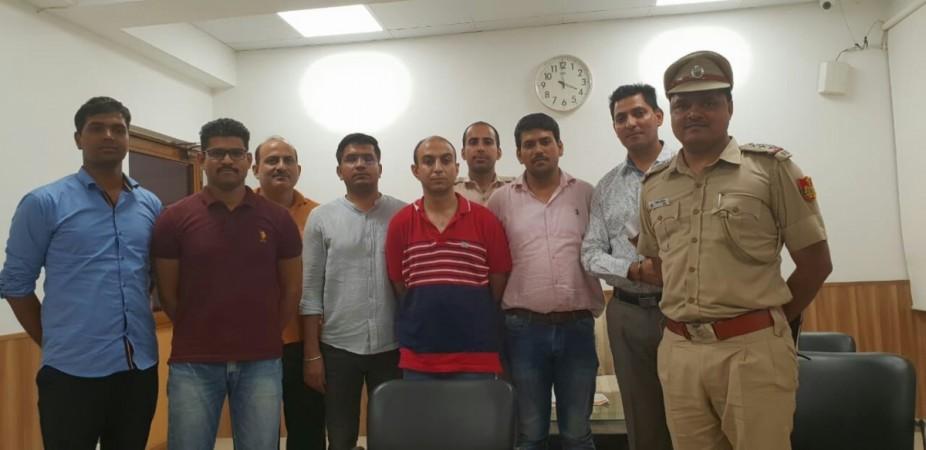 Who was Shailza Dwivedi?
Shailza had completed her Bachelors in Travel and Tourism Management and had complete her masters in Geography. She had also pursued MTech in Urban Planning and had also worked as a lecturer at Guru Nanak Dev University.
She met Amit in 2008 and tied the knot in 2009. The couple has a six-year-old son.
Besides being a homemaker, Shailza took a keen interest in social welfare activities like working with underprivileged children.
In 2017, the 35-year-old had participated in Mrs India Earth pageant and had won the title of Mrs Earth Creative.
From the speech that Shailza had given during the Mrs India Earth beauty pageant, it is evident that she lived her life to the fullest.
"Joking around is a part of my personality and I carry a persona of a dreamer. I'm an addictive personality who loves to talk. Also, I am very confident, bubbly, chirpy and a happy-go-lucky woman," The Times of India quoted Shailza as saying.
The Army Major's wife was also interested in singing, dancing and cooking, enjoyed listening to Bollywood music and liked to watch Bollywood movies.
She was also an ambitious woman, who was very happy with her marriage.
"Achievement for me is something done successfully with effort, skill, or courage. I married the love of my life and am blessed with a naughty and charming boy. Now for future, as it's rightly said by Napoleon Hill, 'When your desires are strong enough, you will appear to possess superhuman powers to achieve.' So winning the crown will be my biggest achievement and I am eagerly waiting to achieve that," Shailza added, reported the news outlet.
She was one of the most loved contestants at the pageant show and was a fitness enthusiast as well.
According to her Shailza's brother, a lawyer in Amritsar, Handa had mistaken his sister's "friendly behaviour" as a sign that she liked him. Her relatives said that Handa had been stalking and harassing her. Her death has come as a great loss to the family.