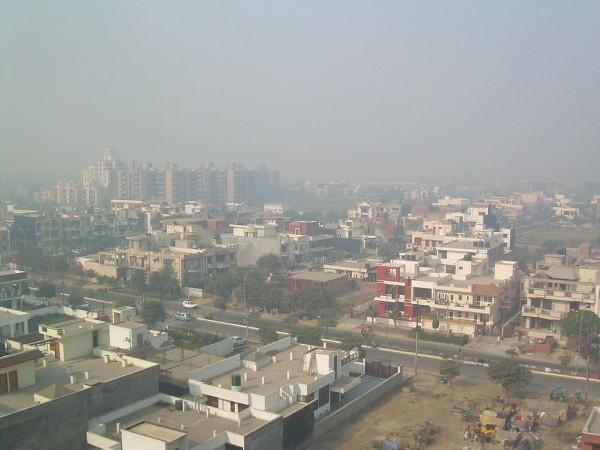 Heavy rains late last night brought much-needed relief to Chandigarh and nearby areas in Punjab and Haryana. The rains resulted in an immediate drop in temperature, as well as reducing the thick haze of dust and pollution that have enveloped the region for the last two days.
The weather turned pleasant and the visibility cleared following the overnight rainfall, which lasted for around two hours. However, the sky remained overcast with chances of more showers later in the day.
In the past two days, Chandigarh and surrounding areas witnessed a dusty weather throughout the day with poor visibility that led to the grounding of 27 of the 30 flights from the airport. Operations at the airport have resumed today following the rise in visibility.
The local meteorological office said the city experienced 21.6 mm of rain till 8.30 a.m. on Saturday and the minimum temperature was 23.5 degrees Celsius.
Chandigarh saw the highest ever concentration of PM2.5, a fine pollutant that can reach the lungs directly.
A Chandigarh Pollution Control Committee observatory measured PM2.5 at 572 micrograms per cubic metre of air on an average on Friday morning. On Thursday, it was 360 microgram per cubic metre. The normal value of PM2.5 is 60 micrograms per cubic metre for a 24-hour period.
Experts at the observatory said it was the highest ever in the city.
Pollution in the areas lead to a sharp rise in respiratory issues, with doctors in the capital warning citizens to avoid going outside.
[With inputs from IANS]