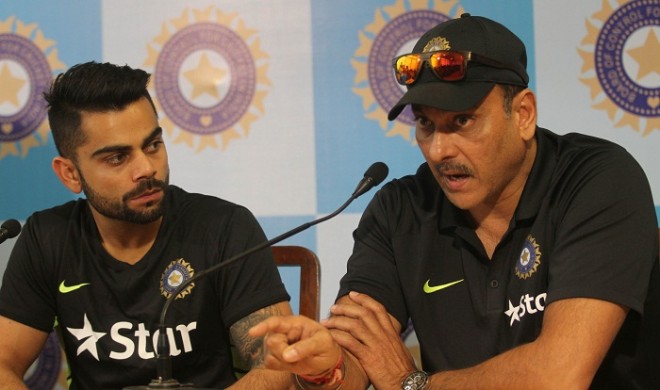 The hunt for the new India coach is gaining momentum, with former team director Ravi Shastri emerging as the frontrunner. Other high-profile candidates in the fray are Sandeep Patil and Anil Kumble. Former India coach Madan Lal, however, feels Shastri should be handed the prestigious role as he is the better choice among all the contenders.
The BCCI, who had invited applications for the prestigious job, received 57 entries, including foreign candidates, though the board did not make any name official. The list has been cut short to 21. The BCCI Cricket Advisory Committee, comprising of Sachin Tendulkar, Sourav Ganguly and VVS Laxman, will look into candidates carefully, and submit a report on June 22 to BCCI secretary Ajay Shirke.
Shastri has done a wonderful job with the India cricket team, winning Test series against South Africa and Sri Lanka as well. Shastri has also built a good relationship with the players in the dressing room, and has hence received the backing of the seniors, including Test captain Virat Kohli.
But, Shastri is expected to find strong opposition from Patil and Kumble, the latter whose application for the top post came as a huge surprise.
"Shastri is a better choice in terms of being close to the players. But you can't overrule the range of experience Kumble has. It's also true that Kumble hasn't done much of coaching, but he is a high profile. Of course, we don't know what the panel's priority would be for the team, Cricbuzz quoted Lal as saying.
Lal wants the new India coach to bring positive results consistently when they play abroad. The appointed coach's first appointment will be a Test tour of the West Indies, starting next month.
"It should be a top priority for the new coach that he has a blueprint to to make India win consistently away from home," Lal added.
Former India coach Anshuman Gaekwad is pleased with the BCCI, who are likely to hire an Indian coach this time. The last four permanent India coaches were all foreigners, including John Wright, Greg Chappell, Gary Kirsten and Duncan Fletcher.
"I am happy that so many Indian coaches have come forward and applied for the job. It's good that the board is open to the idea of hiring Indian coaches who can understand our cricketers better," Gaekwad said.