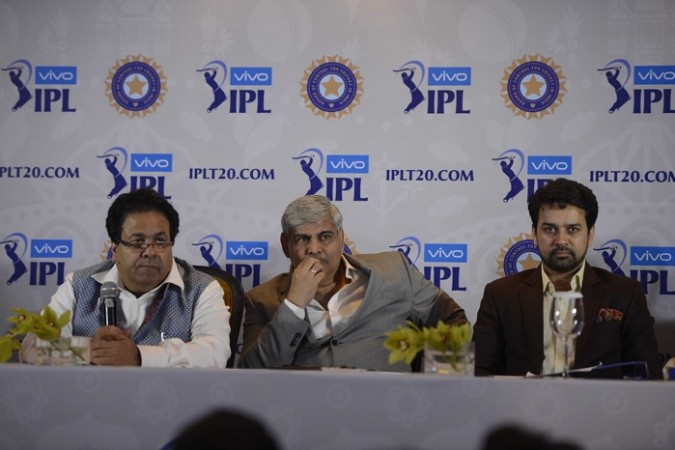 A new BCCI president is slated to be elected on May 22, Goa Cricket Association General Secretary Vinod Phadke said, confirming the news. The election will take place during the BCCI Special General Meeting (SGM) on the same day in Mumbai.
Shashank Manohar, who was recently elected as the first independent chairman of the ICC, vacated the post of the BCCI president on May 10, thus recording the shortest-ever tenure of a BCCI president. Manohar returned to the Indian cricket body for a second term as president in October 2015, following the death of Jagmohan Dalmiya.
"Yes, we have the SGM on May 22 in Mumbai. The only agenda is the election of the president," Phadke told the Press Trust of India.
BCCI Secretary Anurag Thakur, who is 41, is seen as the front-runner to succeed Manohar, but he could face competition from IPL Chairman Rajiv Shukla and Maharashtra Cricket Association (MCA) President Ajay Shirke. On account of an election, a majority of 16 votes is needed in a 30-member house for a candidate to become the next BCCI president.
If Thakur indeed becomes the next BCCI president, he will have to quit his BCCI secretary post and choose a new board secretary.
Former India cricket team captain Sourav Ganguly has been reported to become the next BCCI secretary, if Thakur is appointed Manohar's successor. However, is 'Dada', who is also the Cricket Association of Bengal (CAB) president, at all, interested in the BCCI president's post?
"I don't think I meet the qualification criteria, have only been the CAB president for 6-7 months," Ganguly was quoted as saying by IANS on Friday. When asked to predict who would succeed Manohar, he said, "Difficult to say. There are a lot of experienced people who can take up the job, I am not thinking about it."