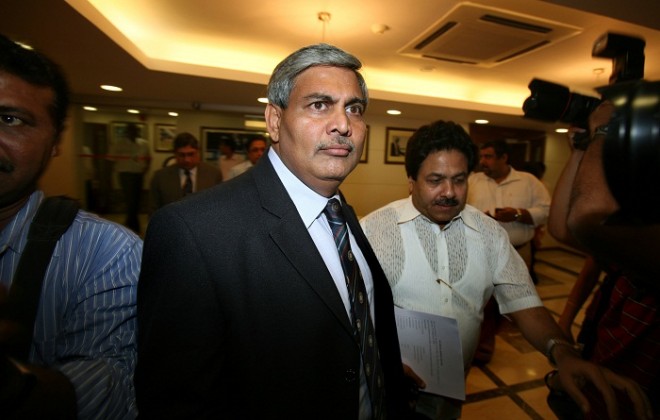 Things have moved at jet-speed for former BCCI president, Shashank Manohar, who had only resigned from the post on Tuesday. Manohar has now been unanimously elected as the International Cricket Council (ICC) chairman on Thursday.
Such news should not come as a huge surprise as Manohar, reportedly, had resigned from the BCCI to make himself eligible for the ICC post. Manohar was the only nominee for the post of chairman.
With it, Manohar becomes the first elected independent ICC chairman. The president post in the board has also been abolished. Manohar thanked everyone involved in handing him this key post in the ICC, saying he wants to play an important role in helping the sport grow.
"It is an honour to be elected as the Chairman of the International Cricket Council and for that I am thankful to all the ICC directors who have put their faith and trust in my abilities. I also take this opportunity to thank all my colleagues in the BCCI who have supported me during my recent time as the BCCI's President," Manohar was quoted as saying in the ICC's official website.
"These are exciting times for international cricket as we are presently carrying out a comprehensive review of the 2014 constitutional amendments which is aimed at not only improving governance structures, but cricket structures as well. The ultimate objective is to grow our sport and engage a whole new generation of fans and I look forward to working with all stakeholders to shape the future of cricket, which has a proud history and rich tradition."
Mahohar is one of the cleanest administrators in India, and his experience with the BCCI must have also prompted the ICC to hand over the post to him, with the 58-year-old taking over the reins with immediate effect.