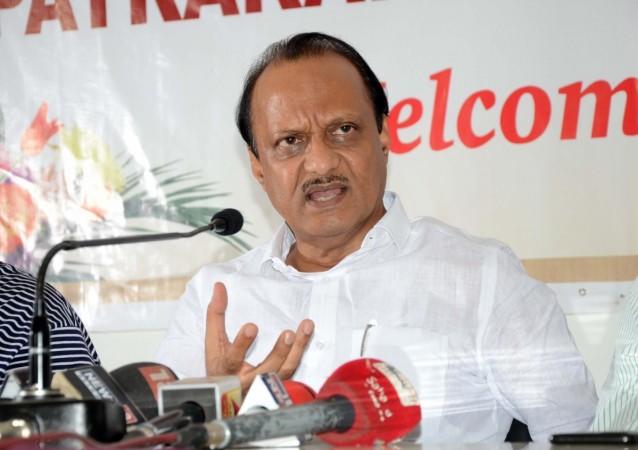 Nationalist Congress Party leader Ajit Pawar is set to become the next Deputy Chief Minister of Maharashtra, according to reports.
Katta News on Twitter reported that Ajit Pawar will be made the Deputy CM, along with the with Home portfolio.
Shiv Sena chief Uddhav Thackeray had taken oath as Chief Minister of Maharashtra on November 28. Uddhav is the first from the Thackeray family to sit on the throne of Maharashtra's chief minister.
Power-sharing
Ahead of the oath-taking ceremony, the Shiv Sena-led Maha Vikas Aghadi announced a "secular, all-inclusive" Common Minimum Programme as it prepared to form the new Maharashtra government in alliance with the Nationalist Congress Party and the Congress on Thursday.
The preamble of the three parties' Common Minimum Programme states: "The alliance partners commit to uphold the secular values enshrined in the Constitution. On contentious issues of national importance as well of state importance especially having repercussions/consequences on the secular fabric of the nation, the Shiv Sena, NCP and Congress will take a joint view after holding consultations and arriving at a consensus."
Under the CMP, apart from the CM's post, Shiv Sena was to have 15 ministers, NCP to have Deputy Chief Minister and 13 other ministers. Congress will have Assembly Speaker and 13 ministers.
According to Katta News, NCP leader Dhananjay Munde has been given the Finance and planning profile, Jaywant Patil has been given Irrigation, Chagan Bhujbal (Rural development) and Jitendra Awhad (Social justice).
Dramatic turn of events
In an incredible turnaround of political fortunes, Devendra Fadnavis had taken oath as Maharashtra CM on November 23, with the support of Ajit Pawar. The move came as a massive surprise because Sharad Pawar, the seniormost leader of NCP, had announced a day before the swearing-in that the discussions regarding an alliance between NCP, Congress and Shiv Sena have been completed and Uddhav Thackerey would soon become the CM.
Following this, reports of a slipt in the Pawar family had started doing rounds. Supriya Sule, NCP MLA and Sharad Pawar's daughter, had changed her WhatsApp status and written: "Party and Family split".
However, another twist came when Devendra Fadnavis resigned from his post on November 26, ahead of the floor test in the Assembly.
The move had come minutes after Maharashtra Deputy CM Ajit Pawar stepped down from his post. Fadnavis had blamed Ajit Pawar while talking to the media. "He (Ajit Pawar) told me that he has resigned due to personal reasons," Fadnavis said.
Addressing the media, Fadnavis said, "In elections, the clear majority was given to Mahayuti and BJP got maximum 105 seats. We contested with Shiv Sena, but this mandate was for BJP because BJP won 70 per cent seats out of all seats we contested."
"We formed the govt because a group of NCP came to us, but now we don't want to do horse-trading, so I am going to resign. I am sure now the ShivSena-NCP-Congress will run the govt but I fear that this govt is going to bow down under its own pressure," Devendra Fadnavis said.