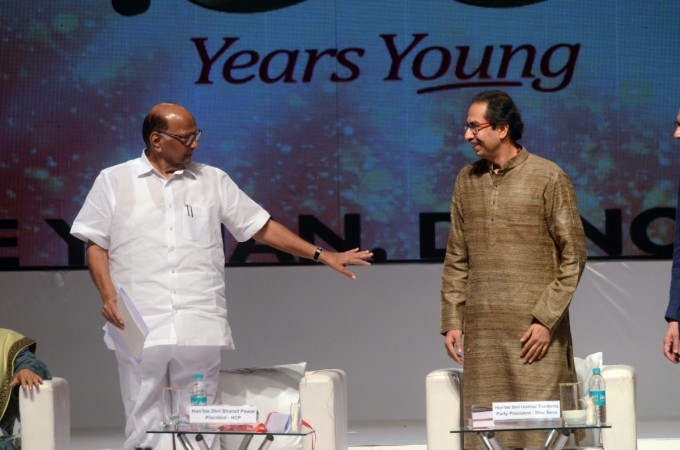 Shiv Sena leader Uddhav Thackeray is set to be the new Chief Minister of Maharashtra after Bharatiya Janata Party's Devendra Fadnavis tendered his resignation on Tuesday. Fadnavis's resignation followed the Supreme Court order for a floor test and Nationalist Congress Party leader Ajit Pawar's resignation as the Deputy CM.
A day-long session of the Assembly has been convened on Wednesday to administer the oath to its 288 newly-elected members. Protem Speaker Kalidas Kolambkar has been appointed by the Governor, BS Koshyari, to oversee the proceedings. Uddhav Thackeray will take oath as the CM on Thursday.
The swearing-in ceremony has come after a dramatic month-long political impasse in the state. The state was even kept under the President's rule for 13 days, until Fadnavis and Ajit Pawar took oath early on November 23.
However, on Monday, the newly formed 'Maha Vikas Aghadi' combine (Shiv Sena-Congress-NCP) sent a letter to the Governor claiming the support of 166 MLAs. They staked claim to form the government and even organised parade of the supporting MLAs.
Top leaders of the combine like Sharad Pawar, Supriya Sule, Praful Patel, Jayant Patil, Nawab Malik, Jitendra Awhad (all Nationalist Congress Party), Uddhav Thackeray, Aditya Thackeray, Eknath Shinde, and Sanjay Raut (all Shiv Sena), Ashok Chavan, Prithviraj Chavan, Balasaheb Thorat and Mallikarjuna Kharge (Congress) and others were present.
The move came barely 12 hours before the SC judgment on the floor test.
Here are the Live updates of today's proceedings:
Live Updates
2019-11-2717:48 (IST)
Power sharing talks
Apart from Chief Minister, Shiv Sena to have 15 ministers, NCP to have Deputy Chief Minister and 13 other ministers. Congress to have Assembly Speaker and 13 ministers, reports news agency ANI.
2019-11-2715:32 (IST)
Top developments
Uddhav first Thackeray to become CM
Swearing-in tomorrow at 6:40 pm
15 ministers to be sworn-in tomorrow
2019-11-2715:20 (IST)
Shiv Sena leader quits after party join hands with NCP-Cong
Here's his post:
"My Resignation
I am resigning from my respected post in BVS/YuvaSena and @ShivSena. I thank @OfficeofUT and Adibhai @AUThackeray for giving me opportunity to work and serve the people of Mumbai, Maharashtra and Hindustan."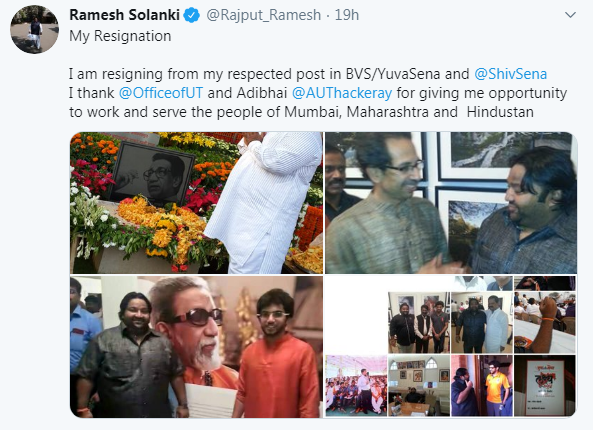 2019-11-2715:05 (IST)
Priyanka Chaturvedi wishes Uddhav all the very best for his new innings
Ahead of Uddhav Thackerey's swearing-in as the Maharashtra CM, Sena leader Priyanka Chaturvedi took to Twitter saying: "Wished Uddhavji Saheb all the very best for his innings as Maharashtra 's CM, all gearing up for the oath ceremony tomorrow!"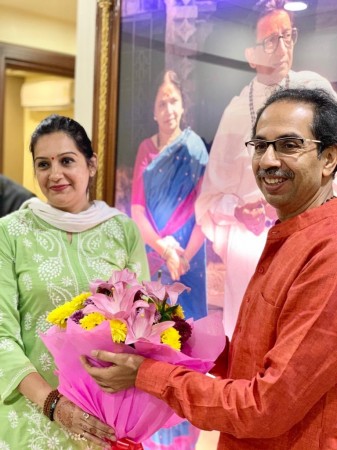 2019-11-2712:28 (IST)
Uddhav-Sharad Pawar key meet at 3:30 pm today
Shiv Sena chief Uddhav Thackeray and NCP supremo Sharad Pawar will meet on Wednesday (November 27) at 3:30 pm. Uddhav, who will sworn-in tomorrow, is all set to be the Chief Minister of a Shiv Sena-NCP-Congress government.
2019-11-2712:21 (IST)
In U-turn, BJP says 'shouldn't have allied with Ajit Pawar'
Day Maharashtra politics took a completely new turn with state CM and deputy CM stepping down on the eve of the floor test, senior BJP leader Eknath Khadse said, "My personal opinion is that BJP should not have taken support of Ajit Dada Pawar. He is an accused in the massive irrigation scam and faces many allegations, so we should not have allied with him."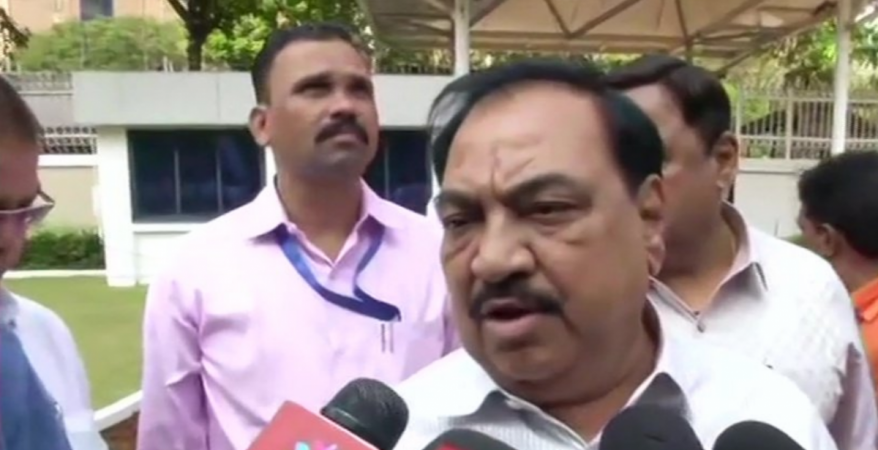 2019-11-2712:09 (IST)
Ajit Pawar takes oath as MLA
Taking to Twitter, Ajit Pawar writes: "As an elected Member of Legislative Assembly of @NCPspeaks, took oath in Vidhansabha today. Pledged to respect & have faith in our Constitution, maintain the sovereignty & unity of our country while fulfilling all my duties diligently."
विधानसभेचा एक सदस्य म्हणून निवडून आल्याबद्दल आज,विधानसभेच्या विशेष अधिवेशनात @NCPspeaks च्या वतीनं आमदार म्हणून शपथ घेतली.यावेळी भारतीय संविधानाबद्दल मी प्रामाणिक निष्ठा आणि श्रद्धा बाळगेन.देशाची सार्वभौमता,एकात्मता उन्नत राखेन.माझं कर्तव्य निष्ठापूर्वक बजावेन,अशी प्रतिज्ञा केली. pic.twitter.com/4TVqV5QCkC

— Ajit Pawar (@AjitPawarSpeaks) November 27, 2019
2019-11-2710:49 (IST)
Portfolio sharing to be decided in 2 days
Maharashtra Congress chief Balasaheb Thorat on Wednesday said: "The ratio of portfolio-sharing will be finalised in next two days. The number of Cabinet and Minister of State (MoS) posts to be given to each party will also be finalised in next two days."
2019-11-2710:48 (IST)
'Ajit Pawar will play a big role in the alliance'
Ahead of government formation, Sanjay Raut said about Ajit Pawar's role in the NCP-Congress-Shiv Sena alliance and the government: "Ajit Pawar will play a big role in the alliance."
2019-11-2710:15 (IST)
'Don't be surprised if Shiv Sena comes to power even in Delhi'
Shiv Sena leader Sanjay Raut told reporters on Wednesday: "People were laughing at us when I said we will come to power in Maharashtra, now we have safely landed at the Maharashtra secretariat. Don't be surprised if Shiv Sena lands up in Delhi too."
2019-11-2710:01 (IST)
Ajit Pawar reiterates his support for NCP
"I have nothing to say (right now), I will speak at the right time. I had said earlier also, I am in the NCP and I will remain in the NCP. There is no reason to create confusion," Ajit Pawar told reporters.
2019-11-2709:42 (IST)
Uddhav Thackeray to take oath tomorrow
Uddhave Thackeray will be sworn-in as Maharashtra Chief Minister tomorrow at 6.40 pm at the Shivaji Park.
2019-11-2709:35 (IST)
Who will be the Deputy CM?
"No decision has been taken on who will be deputy CM," said Maharashtra Congress President Balasaheb Thorat.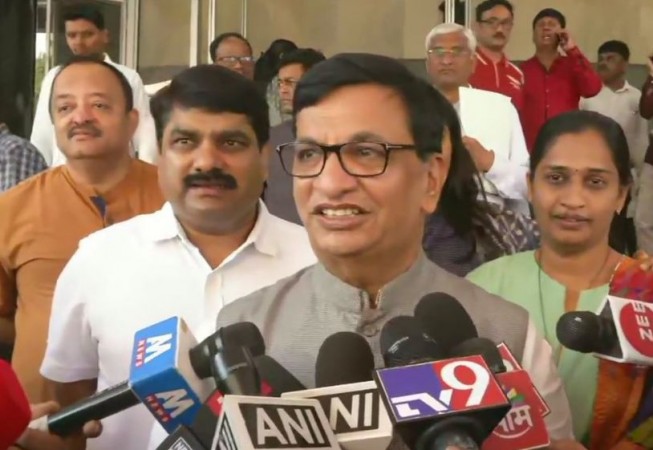 2019-11-2709:17 (IST)
Uddhav Thackeray meets Governor BS Koshyari
Shiv Sena Chief and 'Maha Vikas Aghadi' (NCP-Congress-Shiv Sena) CM candidate, Uddhav Thackeray meets Maharashtra Governor Bhagat Singh Koshyari at Raj Bhawan.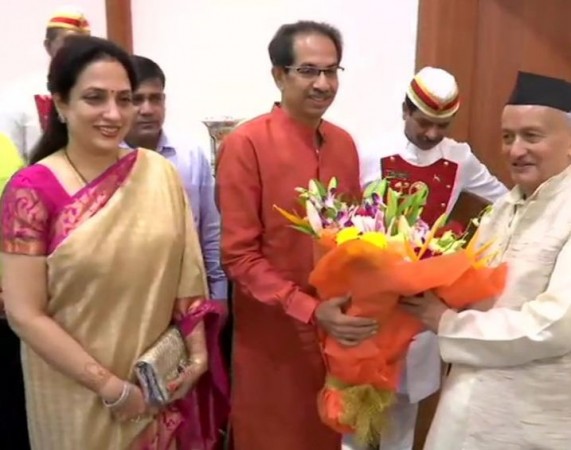 2019-11-2709:00 (IST)
Sena-NCP-Congress government will not last long
Newly-elected BJP MLA Ram Satpute said: "We will work as a good Opposition under the leadership of Devendra Fadnavis. This government will be only there for a few days. This government is of 'Jayachandon' (a character in Mahabharata referring to betrayal) and will not continue for many days," reported NDTV.
2019-11-2708:50 (IST)
Ajit Pawar, Aaditya Thackeray sworn-in as MLAs
Ajit Pawar, Chhagan Bhujbal, Aaditya Thackeray have been administered oath as Maharashtra MLAs. Pawar is an NCP MLA from Baramati seat, while Bhujbal won from Nashik. Aaditya who made his electoral debut with Maharashtra Assembly elections is Worli MLA.
2019-11-2708:45 (IST)
Happy that Ajit Pawar has come back: Rohit Pawar
Sharad Pawar's grand nephew Rohit Pawar, who had earlier this week penned down a social media post urging for unity in the family and party, said ahead of the swearing-in ceremony: "We are happy that Ajit Pawar has come back. He is also here today. He is a part of NCP. Going forward, we would work under his guidance."
2019-11-2708:38 (IST)
Every citizen of Maharashtra stood by us
Ahead of the oath-taking ceremony, Supriya Sule said: "Lot of new responsibility. Every citizen of Maharashtra stood by us."
2019-11-2708:36 (IST)
Swearing-in ceremony has begun
Swearing-in ceremony of the MLAs' has begun in the Maharashtra Assembly.
2019-11-2708:34 (IST)
Supriya Sule-Ajit Pawar share a hug
Ahead of the oath-taking ceremony, Supriya Sule welcomes Ajit Pawar to the Assembly as they shared a hug.