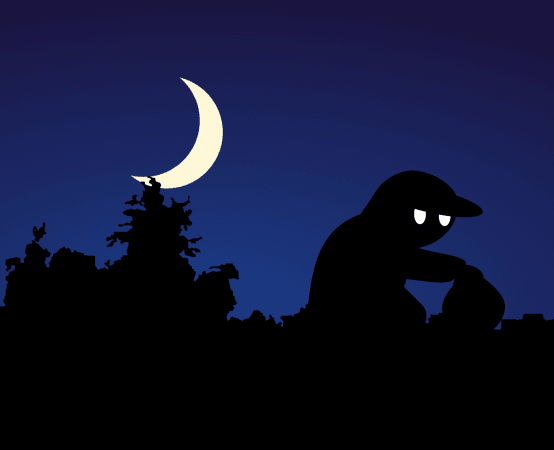 Kerala police on Saturday arrested a thief known for his bizarre modus operandi. Edwin John, 27, a native of Kanyakumari in Tamil Nadu, would strip nude and smear black paint onto his body before breaking into a house. He would just wear an underwear over his head to avoid being identified, The News Minute (TNM) reported.
The Puzhiyoor police in Thiruvananthapuram nabbed him during the night patrolling when they found his moving suspiciously. The lawbreaker is, ironically, a law student, studying in a Cheruvarakonam college near Kanyakumari.
John carried out at least 25 house break-ins in the state before getting caught. The notorious burglar earned the title 'naked thief' aka 'nagna moshtavu' over time.
"We took him into custody on Saturday night for questioning. On checking CCTV visuals of the crimes in the area, we realised that it was him. From the visuals, we have understood that he takes his dress off completely and keeps it somewhere in his bike before entering any house," TNM quoted a senior police constable of the Puzhiyoor police station as saying.
The Puzhiyoor police were on patrolling duty on Saturday night in Kulathoor when they found John.
The police constable said, "He was riding a Yamaha Fascino with a TN registration, which is most probably a stolen bike. The bikes keep changing as he steals one vehicle for the night, leaves it there and steals another one to escape getting caught."
"Most of the thefts are also reported in the night. The visuals show that he enters through the back door. The cases registered have recorded losses in cash and household items."
There are six cases against him in Vellarada, three in Puzhiyoor, one in Parassala, and one case in Marayamuttom, the police said.
"Cutting tools were used to take gold chains from sleeping women. In case they woke up and made a noise, he would attack them and flee into the darkness outside. His exploits gave sleepless nights to people residing in villages located close to the Kerala-Tamil Nadu border," another police officer told The New Indian Express.