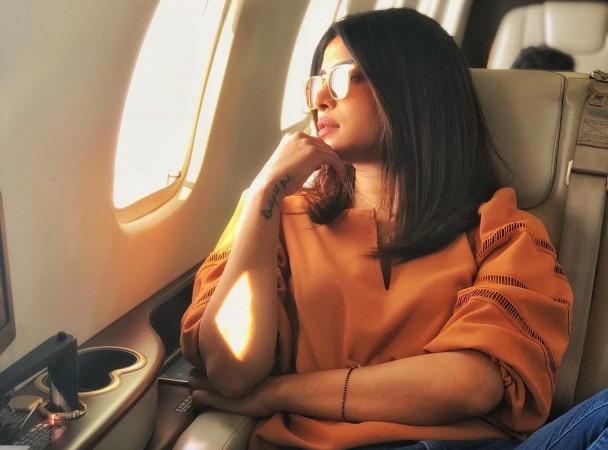 Sonam Kapoor is undoubtedly one of the most fashionable women in Bollywood today. She has set trends that many of us are thankful for. However, Priyanka Chopra is becoming our new go-to style inspiration.
The Bollywood actress, who is ruling the international waters as Alex Parrish in Quantico, is sporting some outstanding outfits giving her fans and fashionistas summer wardrobe goals.
Chopra has been juggling between the promotions of her show Quantico's season 3, public and private engagements in India, the UK and the US, and everything with style. The actress is making heads turns with the help of floral, denims and mini-dresses. There were days when the actress changed three outfits for three different events and successfully stood out in each.
But we had a few favorites of our own from the Baywatch actress's wardrobe. Priyanka Chopra's alabaster dress is one of our early favorites. The actress wore thigh-length outfit matched with red-bold lipstick to show the world who's the baws!
Another boss-lady kind of an outfit that we want our hands on is a purple silk mid-length dress that she wore when she appeared on The Chew. Styled with white Christian Louboutin patent leather pointed pumps and a matching clutch, Chopra looked like she is ready to rule the world.
Flying out of India after wrapping her Assam trip, Priyanka gave some airport looks/travel outfit ideas. She sported a chic brown top paired with a dark blue denims for her flight out of the country.
But the outfit that is by far the best outfit from Chopra's recent looks is the blazer dress, which featured daring cuts on her chest, she wore for her Late Night with Seth Meyers' appearance.
Check out Priyanka Chopra's recent hot looks that have got everyone talking: