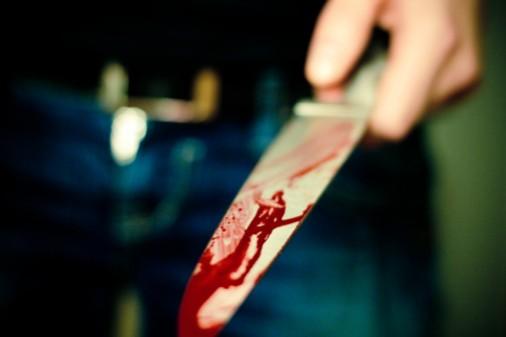 A video of two minor girls fighting tooth and nail and then one drawing a knife to stab the other has gone viral. What is more shocking is that the mother of one of the girls is seen encouraging her by saying "stab the b***h".
According to reports, the mother had handed the weapon to her daughter before the fight. Mid-way through the fight, she was seen pulling the knife from her trousers and stabbing the other girl.
The 13-year-old victim suffered slashes to her face, arms, hands, and chest and was being treated in a hospital. The other girl, who is 14-years-old, also received minor bruising and scratches.
The fight between the schoolgirls apparently broke out in the middle of a road outside the gates of Nossa Senhora das Graças school in Belem, Brazil, on June 6, according to Mirror.
The mother seemed to play a huge role in instigating the fight, which initially started following a disagreement over a video posted on social media. It also appeared that the mother, named as Elaine Santiago, deliberately stopped people from intervening. Even at one point in time, she was seen stepping in and pulling the victim off her daughter by her hair.
The fight ended after with Santiago whipping the knife from her daughter's hand.
However, following the fight, the mother-daughter duo vanished and police are looking for them for questioning. Santiago is also facing charges of being an accomplice to attempted murder, as reported by the website.
The victim's mother was quoted as saying by Record TV: "The fight started because someone sent a video in a WhatsApp message group used by the friends and made a joke about it...One of them didn't like what was being said about the film and they started to argue in the group... Then the girl, who didn't like the comments, warned she was going to 'wait for her' after school."
The school authority also condemned the event and said that they are disappointed with the students' behaviour. "We have a schools' programme that aims to combat violence among students and promotes educational actions against bullying," they added, as reported.
However, the victim has been withdrawn from the school by her parents as they don't feel safe sending her there anymore. "We have taken her out and we are trying to get her into a different one, so she can start afresh and continue with her lessons without having to face this animosity again," the mother said, according to reports.