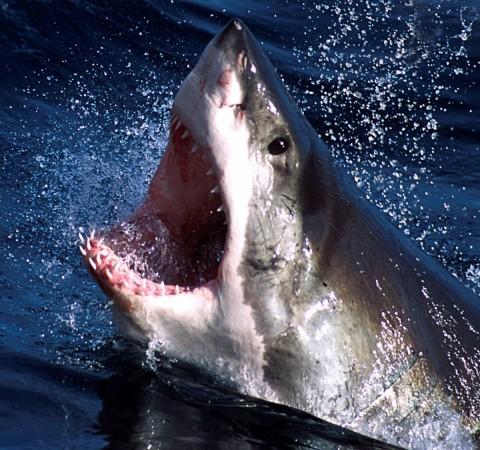 A shark ripped off a teenager's penis, while he was swimming in waters off the Piedade beach near Recife, on Brazil's north-east coast on June 3.
The attack happened exactly when Jose Ernestor da Silva was asked by lifeguards stationed on the beach to come closer to the shore. Jose was swimming with his brother and friends in deep waters near the shore, which is marked by shark attacks signs.
A video that surfaced online, showed other holidaymakers pulling the 18-year-old from the sea. He is seen lying unresponsive on the sand and when a helper held his head up and asked him to keep breathing, he gasps for air.
An ambulance rushed to the spot and in the hospital, Jose suffered two heart attacks. He underwent an emergency surgery. However, his penis and femur were ripped off by what is believed to be a tiger shark, according to albawaba.com.
"The shark bite amputated his femur and his penis. He lost a lot of blood and is in a critical condition," said Ambulance medic Wagner Monteiro, as reported.
According to JC Online website, Jose mother said that he went to the beach without telling her and she got to know about the incident only when his brother called and informed her. "'He would go in secret, because he knew that I thought it was dangerous. I wasn't worried because I thought he was somewhere around the house...When I heard about it I went crazy, all the neighbours heard me screaming," said the 42-old woman, as reported.
In March, a 25-year-old paddleboarder in Hawaii was attacked by a shark and was left in a critical condition. According to KHON-TV, the incident took place around 9.30 am local time Saturday at Hawaii's Kukio Beach on the west coast.
The victim was airlifted to North Hawaii Community Hospital with multiple injuries on his right hand and legs. Following an operation, doctors had to amputate a limb.