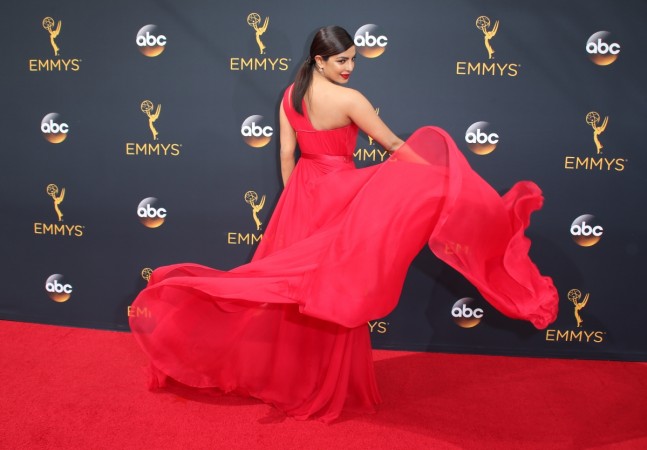 Here are the top stories from International Business Times India to start your day with:
1. US election 2016: Trump vows to recognise Jerusalem as capital of Israel if elected president
The US presidential election saw on Sunday a new chapter added to it -- one that could very well make or break the candidates -- when Republican presidential hopeful Donald Trump promised Israeli Prime Minister Benjamin Netanyahu that he would recognise Jerusalem as the "undivided capital of the State of Israel" if elected president. Read more...
2. West Bengal: Tribal girl raped, murdered in Siliguri; mayor writes to Mamata Banerjee
A minor girl belonging to a tribal community was raped and murdered in West Bengal's city of Siliguri by a male acquaintance earlier this week, the police said. CPM leader and Siliguri Mayor Asok Bhattacharya and local councillor Mukul Sengupta visited the victim's family. Bhattacharya also wrote to West Bengal Chief Minister Mamata Banerjee asking her to immediately intervene in the matter. Read more...
3. Hyderabad Comic Con 2016 kicks off with international celebs, cosplays and comic books
The much-awaited Comic Con India finally kicked off with the Hyderabad Comic Con 2016 on Saturday, September 24, and it definitely was an event to attend. With international celebrities and a huge gathering of all things nerdy, the two-day fest is a huge success. Read more...
4. Priyanka Chopra gears up for a thrilling Quantico Season 2
Thanks to Quantico, Priyanka Chopra is now a household name. As the show gears up for season 2 premiere, here a few things you can expect from the series. The leading lady's character Alex Parrish will be involved in a hostage-taking crisis, which will require an in-depth investigation by her. Quantico 2 will also be big on Alex and Ryan Booth's love story. Read more...
5. Durga Puja 2016: Beautiful photos from Kolkata, Allahabad, Agartala in preparation of festival
With Durga Puja just 10 days away, the mood is festive. The preparations are on in full swing and artisans in some cities of the country have begun giving finishing touches to their beautifully created idols. Read more...