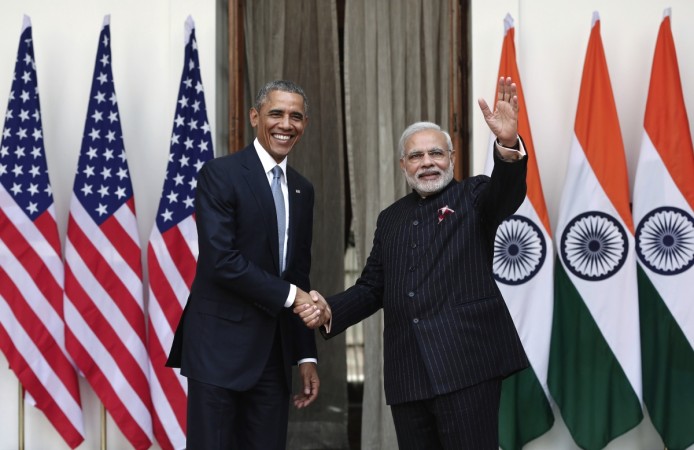 1. ASEAN Summit: PM Modi and Obama to hold bilateral talks in Laos
Prime Minister Narendra Modi will meet U.S. President Barack Obama on the second day of the ASEAN Summit on Thursday to hold bilateral talks. The White House said that the U.S. President will hold a bilateral meeting with PM Modi on the sidelines of the ASEAN Summit in Vientiane, Laos. Read more here.
2. Apple announces iPhone 7, new Apple Watch, and Super Mario Run for App Store
Apple has revealed that the upcoming iPhone 7 and iPhone 7 Plus will not include the traditional 3.5mm headphone jack and will instead utilise wireless and Lightning-port connectivity. The announcement, which came at an Apple media event on Sept. 7, confirms the most controversial and hotly-debated rumour surrounding the Cupertino giant's latest iOS smartphone range. Read more here.
3. Andy Murray brought back to earth by Kei Nishikori as Serena survives quarterfinal scare
When Kei Nishikori won the first three points of the match on Andy Murray's serve, it looked like we might have a quarterfinal upset at the US Open 2016. But then, after Murray saved those three break points, before going on to win the first set 6-1, it looked like being just another comfortable outing for the No.2 seed. Read more here.
4. Railway ministry to introduce flexi pricing for Rajdhani, Duronto, Shatabdi from Sept. 9
The Ministry of Railways declared that Rajdhani, Shatabdi and Duronto trains will have flexi fares from Sept. 9, 2016. The price of berths will increase by 10 percent with every 10 percent sold. However, there will be an upper limit. There will be no change in prices of 1AC and EC class of travel. Read more here.
5. 'Iru Mugan' aka 'Inkokkadu' movie review by audience: Live updates
Vikram's much-awaited "Iru Mugan" hits screens on Thursday, Sept. 8. The movie has been written and directed by Anand Shankar of "Arima Nambi" fame. Vikram has paired up with Nayanthara and Nithya Menen in the film, which also stars Nassar, Thambi Ramaiah, Bala, Karunakaran and others in supporting roles. "Iru Mugan" features cinematography by RD Rajasekhar, and editing by Bhuvan Srinivasan. Read more here.