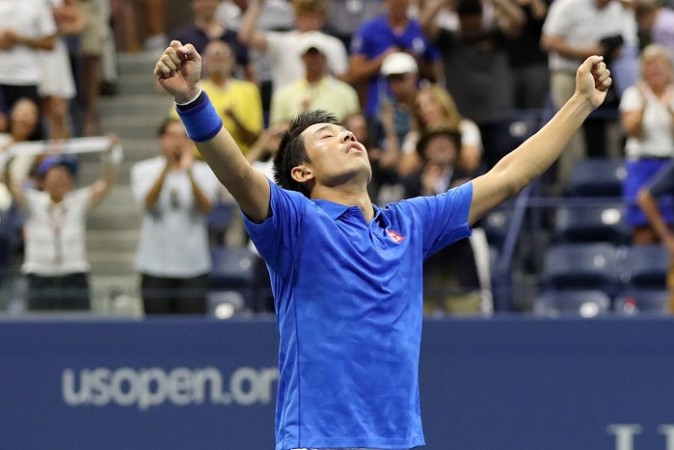 When Kei Nishikori won the first three points of the match on Andy Murray's serve, it looked like we might have a quarterfinal upset at the US Open 2016. But then, after Murray saved those three break points, before going on to win the first set 6-1, it looked like being just another comfortable outing for the No.2 seed. However, Nishikori would have the last laugh in this topsy-turvy, unforgettable quarterfinal classic, outlasting the favourite in five terrific sets to cause one of the biggest upsets of the tournament.
While a No.6 seed beating the No.2 seed might not be that big an upset in normal circumstances, just the fact that Murray was coming into this US Open having made the final of all three previous Grand Slams in 2016 and won the gold medal at the Rio Olympics, made him the overwhelming favourite to, at the very least, reach his fourth major final.
Murray, though, ran into a never-say-die Nishikori, who came back from the brink to win 1-6, 6-4, 4-6, 6-1, 7-5 in three hours and 58 minutes.
"I'm not disappointed in a way," Murray, who had 46 unforced errors to Nishikori's 60, told reporters. "Obviously I would have loved to have won, but I have had a good run every match. I would have loved to have gone further, but it wasn't to be today."
After the first set, Murray looked in control in the second as well, but when the organisers decided to close the roof owing to a drizzle, the momentum shifted, the Brit lost focus on his serve, Nishikori saw his opportunity and took it.
"It was really difficult match," Nishikori, who fired 48 winners to Murray's 29, said. "I didn't quite start well and lost 6-1. I felt it was really quick and I was rushing a little bit and missing too much unforced errors.
"But after rain delay I think I improve little bit with my coach, and I tried to change a little bit my tennis and start working a little bit better. I started get my rhythm back.
"Especially fifth set it was really tough. I was up 4-3, 40- love and lost the game. So there was many up and downs, but I tried to calm. I think that's the most important thing I did. Even though there was many up and downs I tried to stay tough."
Tough is the word to describe the women's quarterfinal between Serena Williams and Simona Halep as well, with the world number one just about managing to see off the challenge from the Romanian. Playing a seeded player for the first time in this US Open 2016, Serena had to bring out all of her big-game experience to come away with a 6-2, 4-6, 6-3 win.
The American will now face Karolina Pliskova, after the big-serving No.10 seed overwhelmed the teenager Ana Konjuh 6-2, 6-2.
In the final match, that went well into Thursday morning in New York, Stan Wawrinka ended Juan Martin Del Potro's US Open 2016 run. Wawrinka stepped up a gear after the two players took a set each, winning the match 7-6 (7-5), 4-6, 6-3, 6-2. Next up is Murray's conqueror Nishikori in the semifinals.