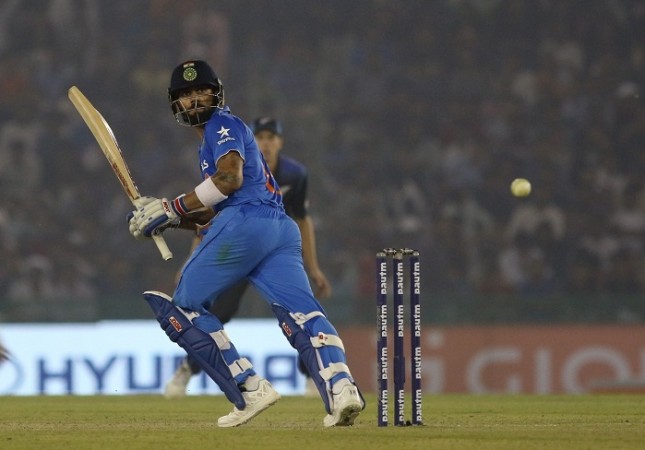 Here are a few stories from International Business Times India to begin your day with.
1. Pak declares Indian diplomat PNG in tit-for-tat gesture
Pakistan declared Indian diplomatic official Surjeet Singh persona non grata (PNG) hours after India expelled a Pakistan embassy staffer over espionage allegations. Read more...
2. Around 800-900 Isis terrorists killed in Mosul offensive: US General
A United States general on Thursday said that around 800-900 Islamic State terrorists have been killed in the offensive launched by Iraqi soldiers to recapture Mosul from the group with the backing of Kurdish peshmerga fighters and US airstrikes. Read more...
3. Diwali 2016 offers: Check out discounts and offers on Ford Figo and Aspire
Planning to buy a car? We would say this is the right time as automakers are all out in the market with steep discounts and exciting offers. The latest one to warm the cockles of auto lovers' heart is US auto major Ford. The American carmaker is offering discounts and benefits on purchase of the Figo hatchback and the Aspire sedan. Read more...
4. Ae Dil Hai Mushkil: Leaked video of Shah Rukh Khan's cameo from Ranbir Kapoor, Anushka Sharma-starrer goes viral on social media
Karan Johar's Ae Dil Hai Mushkilwas screened in parts of UAE and will release in India on October 28, Friday. Some of the early reviews are out (mostly positive) and so are scenes from the romantic-drama. Read more...
5. Diwali 2016: Virat Kohli sends out strong message to Indian soldiers [Video]
India cricket team star Virat Kohli on Thursday gave out a strong message to the Indian soldiers risking their lives for safeguarding the country and protecting the common people from terror threats. Read more...