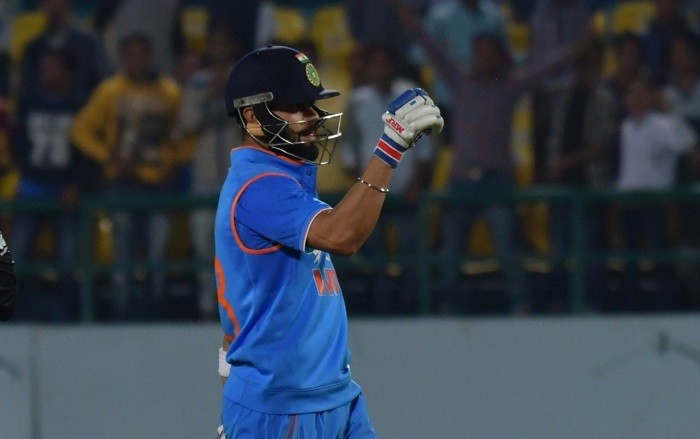 India cricket team star Virat Kohli on Thursday gave out a strong message to the Indian soldiers risking their lives for safeguarding the country and protecting the common people from terror threats. Vijender Singh and Virender Sehwag earlier brought out personal videos saluting the Indian jawans and wishing them ahead of Diwali 2016.
"I, Virat Kohli, on the occasion of Diwali, congratulate and wish the best for our Indian soldiers. I know that it is very difficult to stay away from home and the way you protect our country, is beyond words.
"My brothers, keep the belief that me and the entire nation will always be with you. Jai Hind!"
Kohli, who is the Indian test cricket team captain, is currently plying his trade for the Men in Blue in the five-match India vs New Zealand ODI series. The series has been drawn 2-2 and Saturday's fifth and final ODI decides the fate of the series.
Kohli, meanwhile, led the team to a 3-0 whitewash of the Kiwis in the three-match Test series held prior to the ODI series.
Check out Kohli's message for the Indian soldiers