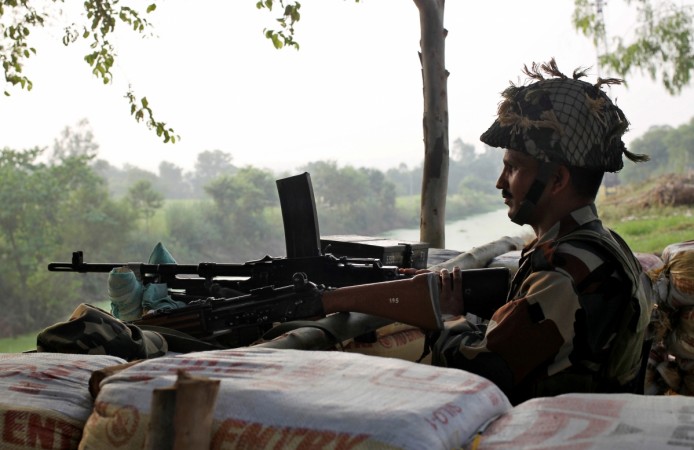 Both the decorated Indian sportspersons -- former star cricketer Virender Sehwag and veteran boxer Vijender Singh -- have remained vocal on the recent terror attacks at the LoC (Line of Control) and have sung praises for the Indian Army, who work day-in and day-out to keep the borders of the country safe.
Just days ahead of Diwali 2016, the duo came together once again to salute the Indian armed forces for their immense dedication to safeguard the lives of common people by putting their own lives at risk in the most daring situations possible.
In a poetic style called the shayari, Sehwag mentioned: "Aaj humara desh mana raha hai mauj, kyunki humare paas hai itni zabardast fauj" [Today, our nation is celebrating with joy since we boast of a wonderful army of soldiers]. If you have to learn about unconditional love, you can take the knowledge from none, but our Indian Army brothers," the aggressive former cricketer said.
"Dear brothers, from 125 crore Indians, we wish you a very Happy wali Diwali. We are celebrating this festival just because of you. Since you are there, we are here."
Vijender, too, who has been creating a legacy for himself in the pro-boxing circuit already by recording wins after wins, followed suit and wished the Indian Army best wishes for the festival of light, in his own style. "Aap hai toh yeh tyohar hai, aap hai toh ye khushiyaan hai. Aap hai toh hum surakshit hai, aap hai toh humara mulk surakshit hai" [Since you are there, we have this festival; since you are there, there is happiness; since you are there; India is protected].
"This Diwali, in your name, Jai Hind!" mentioned Vijender.
See the videos here