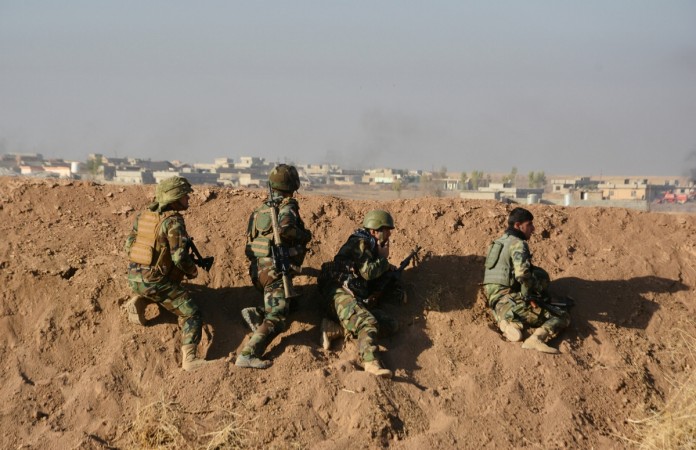 A United States general on Thursday said that around 800-900 Islamic State terrorists have been killed in the offensive launched by Iraqi soldiers to recapture Mosul from the group with the backing of Kurdish peshmerga fighters and US airstrikes.
"Just in the operations over the last week-and-a-half associated with Mosul, we estimate they've probably killed about 800-900 Islamic State fighters," General Joseph Votel told AFP. The general heads the Central Command of the US military.
Forces have made quick progress towards Mosul since the offensive began 10 days ago. It focuses on towns and villages around the Iraqi city as forces try to fight against Isis to enter the city.
The US has estimated that there are around 3,500 to 5,000 Isis terrorists in Mosul city, while another 2,000 terrorists are present in the broader Mosul region, AFP reported. However, Votel added that it was hard to provide exact numbers because the militants keep travelling within the city and blend in with the local crowd.
The group cannot move in larger groups anymore which makes it difficult to replace fighters if it loses them in large numbers. However, the US coalition said that the militants could still move in smaller numbers.
The coalition also said that it "does not use a casualty count as a measure of effectiveness in the campaign to ultimately defeat (IS) in Iraq and Syria," AFP reported.