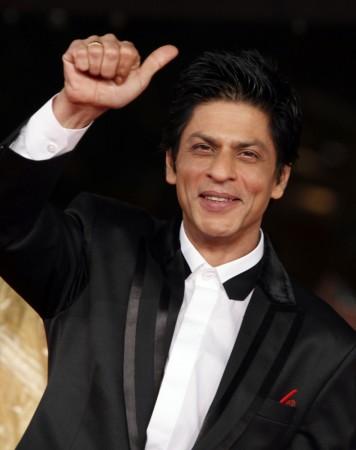 Karan Johar's Ae Dil Hai Mushkil was screened in parts of UAE and will release in India on October 28, Friday. Some of the early reviews are out (mostly positive) and so are scenes from the romantic-drama.
A clip, featuring part of Shah Rukh Khan's guest appearance in ADHM, has gone viral on social media. In the short video, the superstar is show to be engaging in a conversation with Saba (Aishwarya Rai Bachchan) and Ayaan (Ranbir Kapoor). From what can be gathered from their little interaction is that SRK isn't dying in the film (as was reported earlier) and probably plays Saba's ex-husband.
Rumour mills have in overdrive ever since Johar has confirmed Khan's appearance in ADHM a few months ago. The general idea was that Bachchan would play Khan's widow and tired of a lonely life, would give in to Kapoor's boyish charm in the film.
Talking about working with Khan after a gap of almost seven years, Johar said he didn't feel they hadn't gotten together professionally for this long. They have an equation that's hard to define, he added.
"The chemistry between actors and directors is important as actors play the part that directors give. And my chemistry with all my actors is good I don't care about the internal chemistry. If I am not connecting with my actors then they won't be able to create that magic on screen. Shah Rukh and I have chemistry," Pinkvilla quoted Johar as saying.
Industry insiders and celebrities who have watched the film have given ADHM a thumbs-up and so has people in the UAE. Now, it remains to be seen if ADHM can outshine Ajay Devgn's action-packed Shivaay at box office with all the positive reviews that has been coming its way.