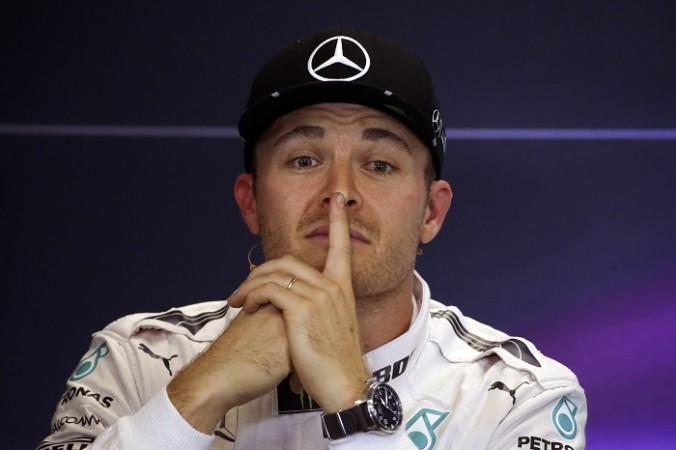 A win for Nico Rosberg and a DNF or a finish outside the points for Lewis Hamilton in Mexico will give the former the Formula One drivers' world championship title for the first time. While that would be a momentous occasion for the German and Mercedes, not everyone is thrilled at the prospect of Rosberg winning the crown.
Bernie Ecclestone is not exactly a fan of Rosberg's personality, with the F1 chief executive, after the last race – the US Grand Prix – claiming the Mercedes driver winning would do nothing for a sport trying to win back the fans.
"If Nico won the title it would be good for him and good for Mercedes but it wouldn't necessarily help the sport because there is nothing to write about him," Ecclestone said. "Even in Germany it wouldn't help."
While Ecclestone might consider Rosberg to be boring, the German is not even remotely concerned by the criticism, with a "boring" victory in the Mexican Grand Prix this weekend set to move him ever closer to that elusive title.
"I spoke to him personally and he said that's not exactly the way he said it," Rosberg said when asked about Ecclestone's comments. "And anyways, for me it's not something that's important to me. For me, I focus on my thing and that's it."
That focus has given Rosberg a 26-point lead going into the final three races of the season. Hamilton is the only one who can catch up with the championship leader, but the defending champion will need to pretty much win all the races that remain, while hoping Rosberg has a couple of disastrous drives.
Going by the manner in which Rosberg has driven this season, though, it looks like Mercedes will have another champion to add to their growing list.
"It's been a great season so far, which has put me into this position," Rosberg added. "It's exciting to be in this championship battle now with Lewis towards the end of the season. We've been there before but anyways, it's very cool. And that's it.
"As I've said before, that for me, my way at the moment of achieving the best possible performance is really just to focus on the things that are within my control – and that's, here in Mexico, try and win the race, and that's it."