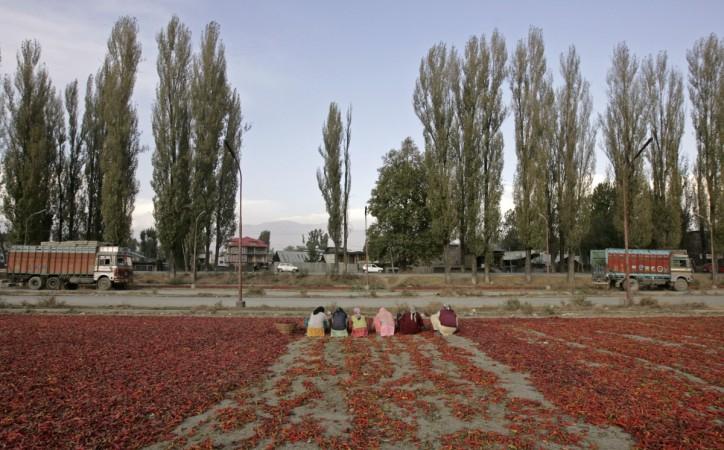 Here are a few stories from International Business Times, India to start your day:
1. India's spices exports fall 11.42% in volume, jump 12% in value for 2015-16
Export of spices from India fell 11.42 percent in the financial year 2015-16 to 8.32 lakh tonnes in volume terms from 9.39 lakh tonnes in the preceding fiscal; though in value terms, they rose 12 percent to Rs 16,630 crore from Rs 14,847 crore in 2014-15. Read more...
2. This Florida police dog gave his life in the line of duty and should be honored
The Volusia County Sheriff's Office has said that one of its K-9s was killed in action while helping the police chase down a man. The suspect they were hunting down was described by the Sheriff's office as a "wanted fugitive," and the police dog, identified as Forrest, is believed to have died due to injuries sustained from bullets fired by the unidentified suspect. Read more...
3. Arsenal held by PSG as Barcelona and Atletico Madrid impress
Arsenal were lucky to eke out a point against Paris Saint-Germain, while Manchester City confirmed their last 16 place thanks to a 1-1 draw against Borussia Monchengladbach. Barcelona had Lionel Messi to thank for their win over Celtic, with Bayern Munich falling to a surprising loss in Russia. Read more...
4. Rajniesh Duggall got injected 8 times for a scene in Wajah Tum Ho
Rajniesh Duggall is all set to appear in upcoming movie Wajah Tum Ho. Apart from all the hard work that the actor did for the film, he got injected as many as eight times for a scene. Read more...
5. Uber all set to employ former prostitutes and 'reformed' criminals as drivers
Taxi service provider Uber is all set to give jobs to prostitutes and 'reformed' criminals in a new scheme to give them a chance to begin lives afresh. Read more...