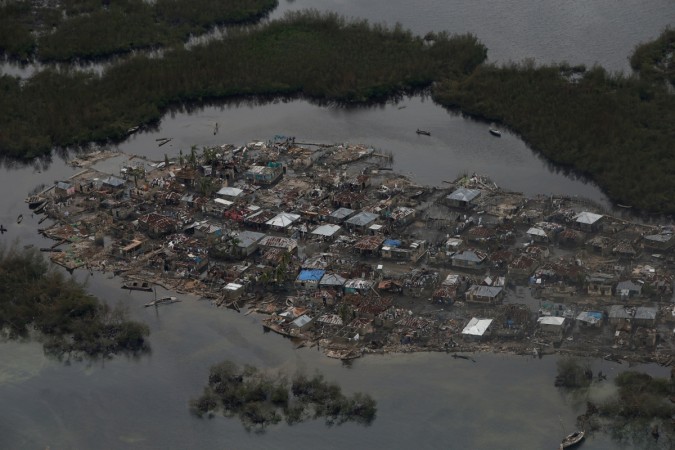 Here are some stories from International Business Times India to start your day with:
1. Indian Army provides proof of Pakistan link to terrorists killed in Naugam
Indian Army's Northern Command on Saturday provided proof of Pakistan's link to terrorists killed at Naugam in Jammu and Kashmir. It has revealed Pakistani markings on several items recovered from the terrorists. Read more...
2. Hurricane Matthew claims over 800 lives in Haiti, at least 3 dead in Florida
At least three people were killed in Florida and over 800 in Haiti after Hurricane Matthew left a trail of destruction as it swept from the Caribbean country towards the United States. Read more...
3. Keeping Up with the Kardashians shooting on hold post-Kim's Paris incident
Following the Paris fiasco, the production of hit show Keeping Up with the Kardashians has been put on hold. A spokesperson for E! confirmed the news and said that Kim's well-being is the main focus right now. Read more...
4. Reliance Jio 4G: New Apple iPhone users more than 'Welcome' on high speed network
Reliance Jio's 4G services, which is free to users till December 31 of this year, will be extended for another year to new Apple iPhone users preferring to use Jio as their primary SIM card. This offer kickstarts from January 1 2017 after the end of the Jio 4G Welcome Offer, which is now in place till the end of December. Read more...
5. Pakistan Super League 2017 draft: List of players going under the hammer
Former Pakistan cricketers Mohammad Asif and Salman Butt have been included in the Pakistan Super League 2017 draft. The duo had missed the inaugural season of the IPL-style cricket league in Pakistan as they were suspended from the game for five years over spot fixing. Read more...