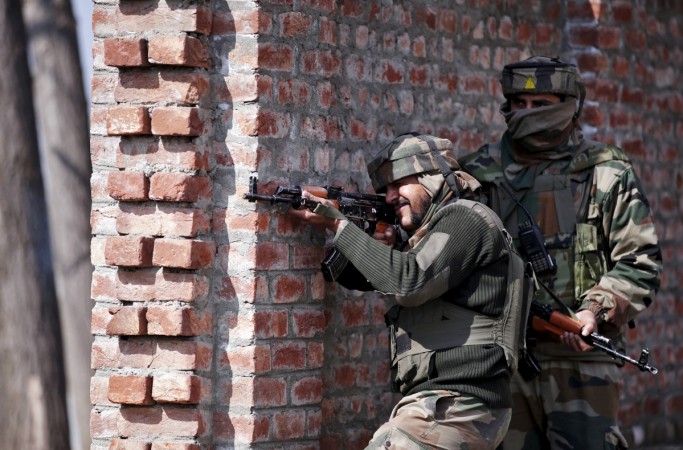 Indian Army's Northern Command on Saturday provided proof of Pakistan's link to terrorists killed at Naugam in Jammu and Kashmir. It has revealed Pakistani markings on several items recovered from the terrorists.
Army had neutralised four terrorists on Thursday after they tried to infiltrate into Naugam cector from across the Line of Control (LoC). The recent recoveries confirm Pakistani "complicity in abetting and equipping terrorism," a statement said.
Among the recoveries, the hand grenades were ARGES 84 manufactured by Pakistan Ordnance Factories. Similar markings were also seen on Under Barrel Grenade Launcher (UBGL) grenades.
Pakistan origin markings were also seen on medicines and eatable items recovered during the mopping up operation.
A large number of highly inflammable materials were found. Among them were six plastic explosive slabs, six bottles of petroleum jelly, six bottles of inflammable liquid and six lighters.
Army said that this was not new evidence as they had recovered similar inflammable material during the September 11 attack in Poonch and the September 18 attack in Uri.
This proves that Pakistani terrorists had come prepared for "causing maximum."
Here are the other items that were recovered from the terrorists:
AK 47 Rifles - 4
Magazine A13 47 – 16
Amn -349 Rds
Radio set- 1
GPS - 1
Binocular- 1
Wire cutter -2
Samsung mobile - 1
Rain Ponchos and Haversack - 4(each)
First Aid kit - 1
Clothing and eatable items