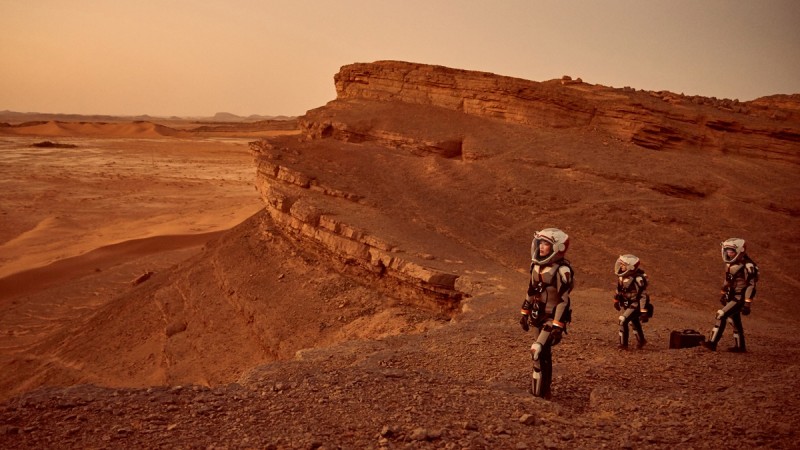 Here are some stories from International Business Times, India to start your day with.
1. Railways allows use of Rs 500 and Rs 1,000 notes till November 24 for ticketing, onboard catering
The Ministry of Railways said on Monday that it was extending the use of Rs 500 and Rs 1,000 currency notes for another 10 days, in light of the hardships being faced by people in procuring legal tender, which are new currency notes of Rs 2,000 and Rs 500, and the older currency notes of Rs 100 and lower denomination. Read more...
2. Have scientists finally found alien life on Mars?
Is there life on Mars? Everyone from David Bowie to Kim Stanley Robinson has asked the question, and scientists have invariably answered in the negative. Now, however, a depression on the surface of the Red Planet could harbour signs that alien life does exist on Mars. Read more...
3. AdultFriendFinder hacked: 412M users' account details dumped online
A massive breach on the websites of the FriendFinder Networks has put more than 400 million users' account details at risk. This is by far the biggest security hack in 2016, almost as big as the Yahoo breach in 2014 involving half a billion users. Read more...
4. ATP World Tour Finals: Andy Murray makes a statement as Kei Nishikori trumps Stan Wawrinka
Andy Murray laid a marker in the battle for the year-end world number one spot by thumping Marin Cilic and making the perfect start to his title challenge in the ATP World Tour Finals at the O2 in London. The current world number one will want to go all the way in front of his own fans to ensure he stays above Novak Djokovic when the rankings are set for the season end. Read more...
5. Aishwarya Rai Bachchan opens up on being offered a film with this Khan
Aishwarya Rai Bachchan and Shah Rukh Khan share an unmistakable onscreen rapport that is begging to be explored on celluloid. They have done three films till now – Josh, Devdas and Mohabbatein – of which in one they have been paired as siblings. Read more...