Veteran Hollywood actor Morgan Freeman, who was accused by eight women of sexual harassment, has released a long statement apologising for "inappropriate behaviour."
While he denied all the accusations, a tape of the actor interacting with a female TV interviewer emerged that showed a never-before-seen side of the 80-year-old actor.
Freeman said in a statement: "All victims of assault and harassment deserve to be heard. And we need to listen to them. But it is not right to equate horrific incidents of sexual assault with misplaced compliments or humour."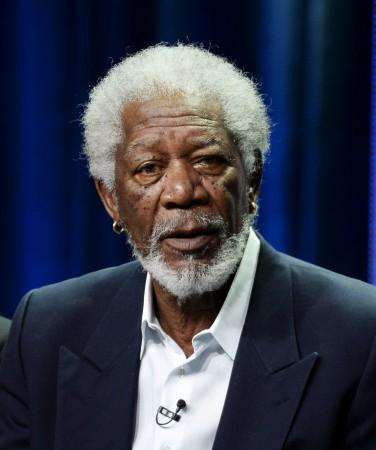 According to the footage published by Entertainment Tonight (ET) the veteran actor can be seen making inappropriate comments at ET correspondent Ashley Crossan in a 2016 interview. The incident happened while the actor was promoting his film London Has Fallen.
In the footage, Freeman asked Crossan whether she was married and fooled around with older guys. In response, Crossan said, "No."
Later Crossan shook The Shawshank Redemption actor's hand and said, "Pleasure to meet you."
Then Freeman replied, "Mine. Look at yourself."
After the CNN report exposed the sexual harassment case against Freeman, another ET correspondent Janet Mock came forward to accuse the actor.
During an interview in 2015, Freeman reportedly told Mock, "I don't know how you all manage to do that all the time ... You got a dress halfway between your knee and your hips, and you sit down right across from me and cross your legs."
His comment left Mock offended as she told ET:
This interaction is an exhibition of the casual nature at which men in positions of power believe that everything belongs to them, including women's bodies as they're merely just trying to do their job.

"For me, as a young woman of color, who is a reporter and a fan of popular culture, I was deeply disappointed that someone who was seen as America's grandfather was susceptible to such disturbing behaviour and felt comfortable enough to do that as cameras were rolling, and that he could take claim of my body and look at it before even looking into my eyes.