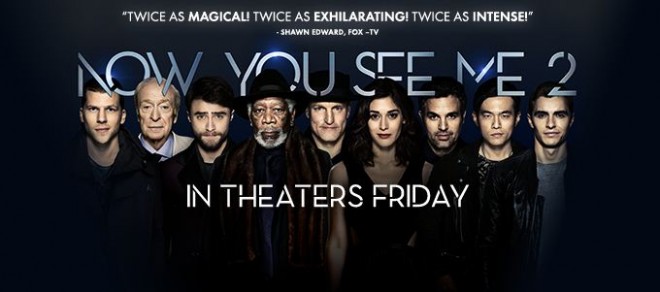 "Now You See Me 2," the squeal to the 2013 film "Now You See Me," will be released in India on coming Friday, June 17. This time around, the Four Horsemen will be tasked with exposing the corrupt businessman Owen Case (Ben Lamb).
With the exception of Henley (Isla Fisher) all the main cast members have returned for the sequel and has brought on a new illusionist Lula May, played by Lizzy Caplan. The camaraderie between the cast members, the foundation for which was laid in the previous film, definitely translates to the screen.
"It's a group that gets along really well," says Mark Ruffalo about the cast. He says that all the actors really cared about the film and wanted it to be a success. "There was a spirit of us all being a part of it... Of collaborating... a lot of improvisation with the horsemen ," Ruffalo says.
Also Read: Five things you can can expect to see in "Orange is the New Black" Season 4
Ruffalo gushes about the Four Horsemen, even going as far as to call them "delicious" and guaranteeing that the fans are going to love them in the new film.
In the interview below, Ruffalo also speaks about his co-star Morgan Freeman, who plays Thaddeus. "Morgan and I.. we got to do some a little stuff in the first film.. really I spent a lot of time with him."
"He was really like a blessing to me," gushes Ruffalo before adding, "He's one of the great actors, you know? And, someone I really look up to. And, he was very supportive of me. I was very nervous of working with him... about working with him."
"Now You See Me 2" really is a movie that has a group of phenomenal actors including Freeman, Ruffalo, Jessie Eisenberg and Woody Harrelson. Don't forget to watch it when it releases in India on Friday, June 17.