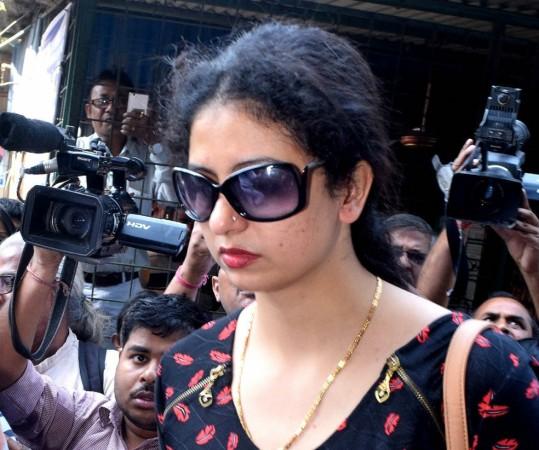 Hasin Jahan has once again shared screenshots of India pacer Mohammed Shami's alleged WhatsApp and Facebook conversations. The WhatsApp chat shows the cricketer allegedly talking to a girl named Akansha.
The screenshots, which were posted on Facebook Tuesday evening, shows that the cricketer chatting with the woman on January 25. They even shared their photos.
On Wednesday, Jahan shared Facebook Messenger screenshots that showed her talking to a woman named Manju Mishra. She claimed that Manju knew Shami and was trying to save the cricketer by naming England-based businessman Mohammed Bhai. Mohammed Bhai had been embroiled in match-fixing allegations.
Jahan had accused Shami of having extramarital affairs with women from India, Pakistan, and Dubai. On March 7, she shared the screenshots of Shami's text messages that to prove her allegations that the cricketer had maintained illicit affairs.
She then went on to accuse him and his family of torturing her mentally and physically. She alleged that Shami was forcing her to get intimate with his brother, and even said that the cricketer threatened her over the phone to settle things amicably with him.
Jahan also accused Shami of match-fixing and said he took money from a Pakistani girl named Alishba on the insistence of the businessman. Alishba admitted that she had met Shami in Dubai last month, but she said she had not taken money from Shami.
Mohammed Bhai had also denied the allegations and said he had never met Alishba before.
"Neither have I done anything wrong, nor am I associated with such things. I never talked of match-fixing or offered money to anyone. I was born India and won't ever let my country down," Mohammed Bhai told ABP News.
"I am hearing the name Alishba for the first time through the media. I have never met any woman called Alishba in my life. I am open to any probe by the BCCI or anti-corruption agencies.
"Even if I have to go through a lie-detector or narco test, I am up for it. I will cooperate with the agencies if they approach me."
Shami's uncle Khurshid Ahmed also spoke about the controversy and said Jahan "only wished for money" and spent lakhs every month on shopping.
"She only wished for money, shopped for lakhs every month. We told her we want to sort it out with her and her lawyer but she wanted properties to be purchased on her name immediately," Ahmed told ANI.