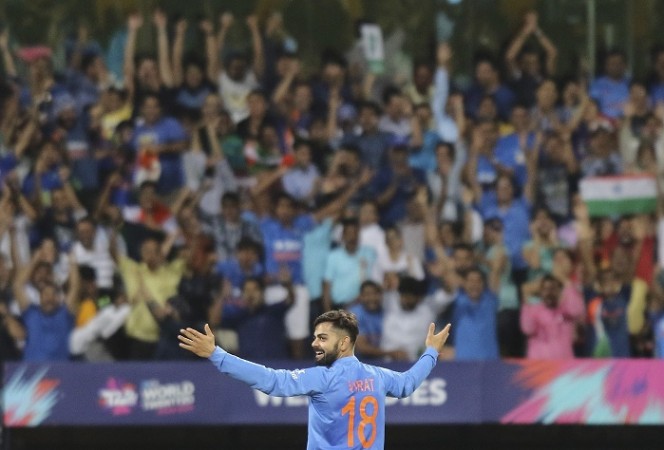 BCCI have not yet found a candidate to occupy the position of the head coach of Team India. The Board had stated earlier that they will be taking a call soon, before the start of India's tour of Zimbabwe, which is scheduled to take place in June.
India Test captain Virat Kohli had suggested the name of Daniel Vettori for the high-profile role, a few days ago. Former India skipper Mohammad Azharuddin has backed Kohli's suggestion. Azharuddin said that if the captain thinks it will be right to appoint the New Zealander, then he will go with his Kohli's choice.
Azharuddin also feels that Kohli will be leading India in all three formats of the international game very soon.
"If India captain (Virat) says (Daniel) Vettori is the right candidate for the job, then I think I will go with him," Azharuddin was quoted as saying by TOI.
"In future I see Virat as someone who would be captaining in all the three formats and I guess everyone will agree with that, especially with the kind of form he is in right now."
Azharuddin feels that no Indian besides Rahul Dravid is fit enough to take up the role of the head coach of the Men in Blue.
"Nowadays everyone looks to have foreign coaches in whatever sport you can name. I have a strong feeling that the future India coach will be a foreigner. From India I really doubt anybody will be given that opportunity, I don't see anyone good for that role after Dravid declined the offer," Azharuddin said.
Azharuddin also spoke about MS Dhoni's future. He said that Dhoni should not be put under pressure and he should decide on his own when to retire from the game. Sourav Ganguly had pointed out recently that Dhoni may not be the right man to lead India in the ICC World Cup in 2019.
"That is definitely Ganguly's personal opinion and everyone is entitled to have one. I respect his thoughts but at the same time it all depends on Dhoni -- what he feels about himself and his future. How he feels mentally and physically, how demanding the sport has become over a period of time. He has been a great ambassador for the game," Azharuddin added.
"So, we should give him that chance as he has been one of the finest captains India has seen. He has led India to all major trophies and also to the No. 1 position in the world. People go through ups and downs and it's really hard for them to maintain that level but we also need to look at what he has done in the past and what he's capable of doing."