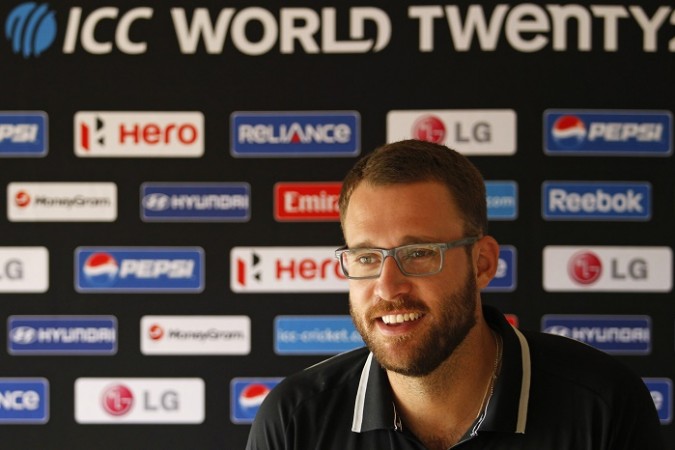 India Test captain Virat Kohli has suggested Daniel Vettori's name for the position of the coach as BCCI seek a new man for the high-profile job.The position has been vacant since the end of the World T20, after Ravi Shastri's contract as team director ended.
Vettori, who is currently the coach of IPL side Royal Challengers Bangalore (RCB), is also the coach of Big Bash League team Brisbane Heat.
According to a Cricbuzz report, Kohli believes Vettori is the man to guide India to a higher level, in a season where India will be playing 18 Test matches from June 2016 and March 2017.
The legendary trio of Sachin Tendulkar, Sourav Ganguly and VVS Laxman will help the BCCI find a new coach before June. Considering the amount of success India have had under the guidance of Gary Kirsten, who was at the helm when the team won the 2011 World Cup, Kohli feels that Vettori can also make a similar impact in the future if he is roped in for the role.
Vettori has been the coach of RCB since 2014 and it looks like he is enjoying the role. He also replaced Stuart Law to take up the coaching role of Brisbane Heat last year.
One thing to ponder over is that the former New Zealand captain has not been successful as a coach.
Earlier, legendary batsman Rahul Dravid's name had popped up for this role. Dravid, who is currently the coach of the India U-19 and India A sides, had said he needs time to make a decision.
Ever since Dravid has taken up the role of the coach of the India U-19 side, they have become a force to reckon with. India almost won the ICC U-19 Cricket World Cup earlier this year, but unfortunately they lost to West Indies in the final of the tournament.
Dravid has also been responsible for Delhi Daredevils' remarkable turnaround in the IPL.
Assistant coaches Sanjay Bangar, Bharat Arun and R Sridhar are likely to retain their positions, but it also depends on what the man coming in feels.