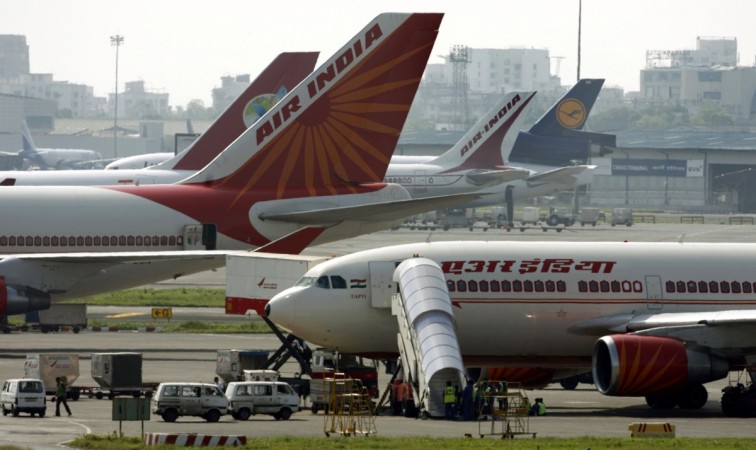 The impending civil aviation policy, which is expected to be cleared by May-end, is likely to favour new airlines AirAsia and Vistara by abolishing the 5/20 rule. In fact, some key ministries are also in support of abolishing the contentious rule.
Responses on the proposed policy have been sought from the home ministry, external affairs ministry, finance ministry and commerce ministry before it is sent for the approval of the union cabinet, the Economic Times reports.
"Comments from ministers are in support of the abolition of 5/20. The cabinet note, which has the approval of both ministers (Cabinet Minister Ashok Gajapathi Raju and junior Minister Mahesh Sharma) is likely to be sent by the end of this week," a senior civil aviation ministry official was quoted as saying by the publication.
Under the 5/20 rule, only an airline that has had five years of domestic industry experience and has a fleet of 20 aircraft can operate on international routes. Abolishing the rule would benefit new airlines such as AirAsia India and Vistara. If the new rule comes into force, it will be seen as a setback for older airlines such as IndiGo, Jet Airways, SpiceJet and Go Air.
In addition, the proposal incorporates a suggestion of making it mandatory for airlines to have 20 percent of their fleet or 20 aircraft reserved for domestic operations. The government is also planning to scrap the five-year norm for airlines to fly overseas, which means airlines will not have to wait for five years before flying on international routes.
The two new airlines in India, which would benefit from the rule currently, have a fleet size of nine aircraft (Vistara) and six aircraft (AirAsia India).
"This rule, however, does not apply to foreign carriers who fly to and from India. The rule has not only delayed international flight plans of domestic carriers like SpiceJet, IndiGo and Go Air, but also enabled foreign carriers to capture a larger pie (two-thirds) of the international market originating out of India," Edelweiss Securities Limited said in a note.
The note added: "By virtue of tailwinds like superior aircraft utilisation and lower fuel tax, several Indian carriers could have logged in stronger performance anchored by international operations sans the restrictive rule."
Shares of Jet Airways, Interglobe Aviation (that owns IndiGo) and SpiceJet were trading at Rs. 1,042.30, Rs. 78.40 and Rs. 653, respectively at around 1.10 p.m on Friday.