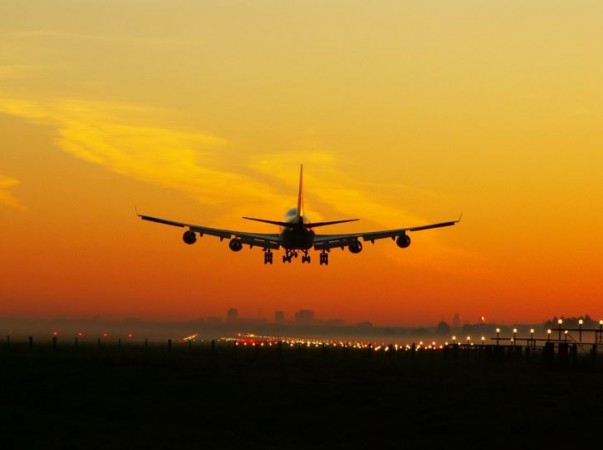 The government is reportedly planning to do away with the time frame of the 5/20 civil aviation rule, which means new airlines will not have to wait for five years to operate on international routes. At the same time, the government may insist that airlines reserve 20 percent of their fleet for domestic operations.
Last week, a panel of ministers headed by Home Minister Rajnath Singh met to discuss the draft civil aviation policy, the Economic Times reported. The ministers had reportedly decided that airlines should reserve 20 percent, or 20 aircraft, whichever is higher, of their fleet to fly on domestic routes. For example, if an airline has a fleet of 100 aircraft, then it will have to allocate 20 percent of its total fleet on domestic routes.
Discarding the time-frame of five years requirement will benefit AirAsia India and Vistara airlines, which began operations in 2014 and 2015, respectively. The two new airlines can now operate on international routes provided they have a fleet of at least 20 aircraft. However, Vistara currently has a fleet size of 9 aircraft and AirAsia India has 6 aircraft, the ET report added.
The new rule is seen as a "setback" for older airlines, namely Jet Airways, IndiGo, SpiceJet and GoAir.
On the other hand, Jet Airways and IndiGo, which command a large portion of the total market share, have argued the time period of five years should be retained, otherwise older airlines should be exempted from flying on uneconomic routes.
"Under this model (0/20 or 20 percent of total capacity), the domestic connectivity will improve further. Under the existing rules, an airline could have flown five aircraft for the first four years and added 15 aircraft in the fifth year to reach 20 and thereafter flown all its aircraft international," a government official was quoted as saying by the publication.
A cabinet note stating the new norms is likely to be circulated by the civil aviation ministry by next week. The ministry hopes to get the cabinet's approval by the end of March.