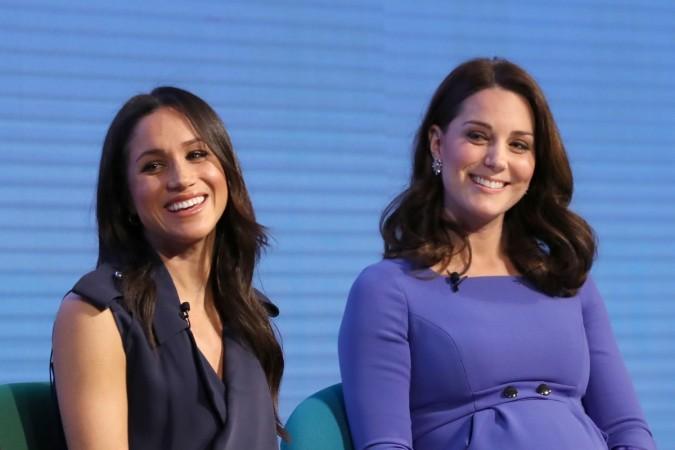 The auspicious occasions are about to bring cheer to the British royal family. The first being Prince William and Kate Middleton's third baby arrival and second is Prince Harry and Meghan Markle's wedding.
Both the couples are preparing to welcome the new changes in their lives. While the Duke and Duchess of Cambridge have got St Mary's Hospital in Paddington preparing for the royal baby's arrival, the royal family is preparing Windsor Castle for the royal wedding. But how are the two ladies preparing for the big day of their respective lives?
Details about Meghan's prep for the royal wedding have emerged. As per Heat Magazine's report, the former actress is on a strict diet plan to look perfect for her big day.
Meghan, who has previously revealed that she's a fan of body-sculpting pilates is doing more than just her favorite form of exercise to get into her wedding dress. A sources told the magazine, "She's been hitting the treadmill and exercise bike for an hour in the morning and again in the evening.
"She also sits in a sauna every time she works out. She's getting a real six-pack because she's been doing so many sit-ups and routines to give her a flat stomach," the insider added. "And she's been toning up her arms, because one of the outfits she plans to wear on her big day will be showing them off."
It is also believed that Meghan has made drastic changes to her diet. She has excluded alcohol and replaced the drink with more mineral water and herbal teas. "Meg has cut out carbs completely and now mainly eats lots of organic fruit and vegetables, lentil soup and quinoa," the source shared.
Meanwhile according to OK! Magazine, Kate has put together a special hospital bag that will be carried with her during the delivery. The magazine reveals that Kate is carrying a bag full of home comforts that will help her during the delivery.
This includes a 19th century alabaster cameo pendant from the Queen and her mother's black onyx beads. Kate is also planning on decorating her bedside table with three framed family photos: one featuring Her Majesty and others will have the Middletons, the magazine claims.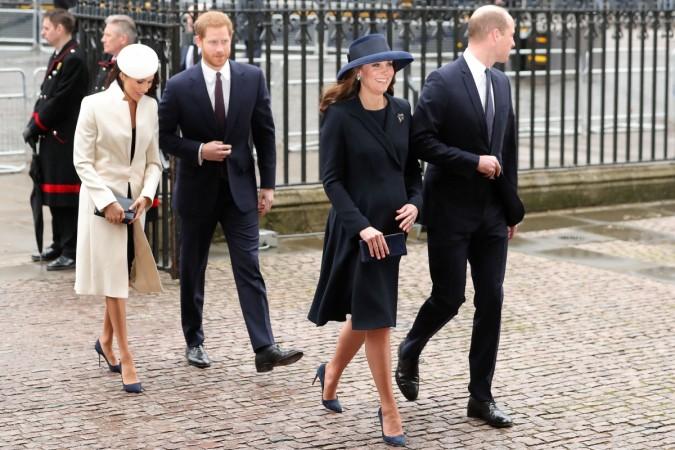 The preparation is not being done by Kate alone. Her two children, Prince George and Princess Charlotte, have joined to help their pregnant mother. It is said that they have thrown in a few of their favorite toys to give their mother some company. William has also pitched in by gifting Kate one of her favorite Madagascan vanilla aromatherapy kits and a calming music CD.
Apart from this all, Kate's bag includes post-birth items as well, which includes favorite moisturizers and a kindle 'loaded with the latest Booker prize winners'.
Kate is expected to deliver any time before April 30, with bets placed that the new baby arrives on April 23 whereas Meghan is set to walk down the aisle and marry her prince May 19.