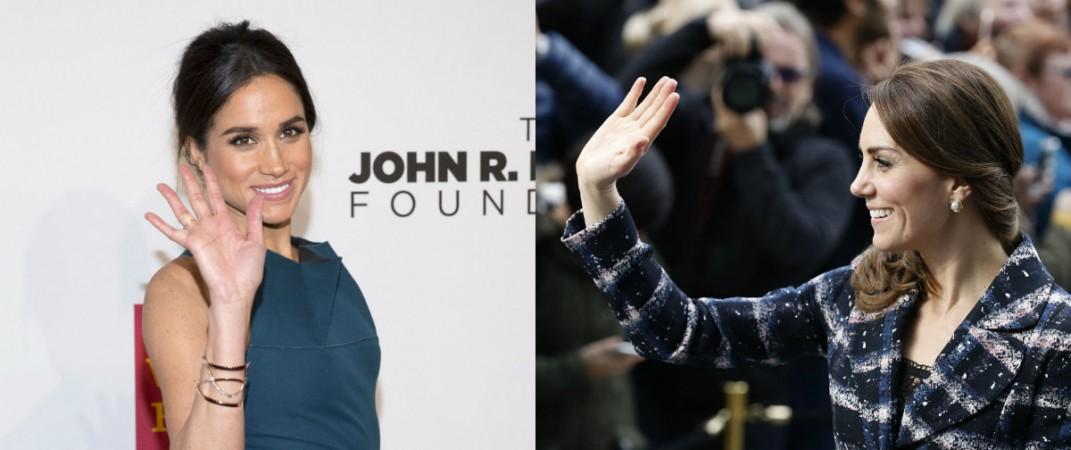 It looks like things are getting serious between Meghan Markle and boyfriend Prince Harry. The Suits actress bonded with Harry's sister-in-law the Duchess of Cambridge, Kate Middleton, and his niece Princess Charlotte.
Also Read: Meghan Markle topless photos leak online?
Harry recently introduced Markle to Kate and Charlotte for the first time, the Sun revealed. "Kate was really looking forward to meeting Meghan and she knew how important it was to Harry. They are very close and he really values her opinion on girlfriends," the tabloid quoted a source as saying.
"Obviously Harry's mother, Princess Diana, died when he was very young so Kate really fulfils that older sister/maternal role. It went really well and Meghan was very excited about meeting her."
Markle met Kate and Charlotte last week after returning from her romantic holiday with Harry. The couple went on a romantic gateway to see the Northern Lights in Norway.
"Harry and Meghan went over to Kate's apartment in Kensington Palace. William was also there and she got to play with Charlotte who she just adored. Meg had bought Kate a small birthday present – a very smart leather-bound 'dream diary' for her thoughts and ideas which Kate loved. This just shows how serious Harry is. He wants to take their relationship to the next level. They had an amazing time on their trip to the Arctic Circle and Harry had pulled out all the stops," the source added.
Meanwhile, friends of Markle and Harry have started talking about their engagement. A friend of the couple told the Sun that they might get engaged soon. "I can see them engaged by spring. I know that sounds a bit crazily soon, but he's head over heels and they can't bear to be apart. He wants to start a family and so does she," the friend added.