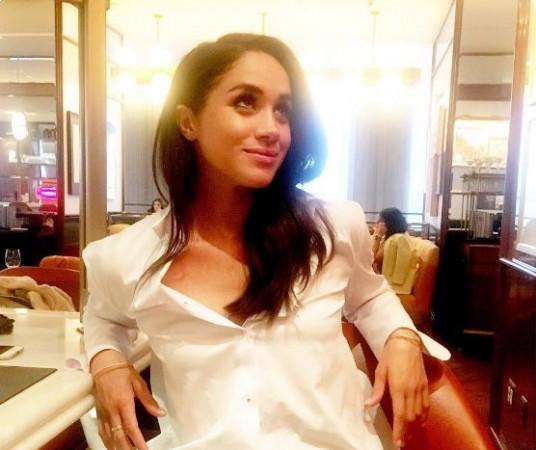 Suits actress Meghan Markle's topless photos have resurfaced to haunt her. According to reports, the topless photos of the Suits actress that were clicked when she was married to Trevor Engelson is being circulated to media outlets.
The photos, published on a website, shows topless Markle during a vacation in Greece and Mexico with ex-husband Engelson. And reports suggest that there are more scandalous photos of the actress.
"There are lot more photos out there," Radar Online quoted a source as saying. "Meghan would go skinny dipping and get up to mischief like most twenty-somethings do on holiday."
According to the sources, the Suits actress is now worried that this alleged topless photo leak might affect her relationship with Prince Harry. "Meghan is terrified these pics will emerge online and they'll 'break the internet' like the famous Kate Middleton and Kim Kardashian photos," the insider said.
"Meghan wasn't bothered before and hadn't thought about this possibility but now she's officially with Harry she knows they could torpedo the romance, which of course is the last thing she wants. Buckingham Palace explicitly told Harry to stay away from controversy, but he's adamant he'll stick by her."
However, E! News and Gossip Cop dismissed the topless photo leak rumour and reported that the photos do not feature Markle. "It's absolutely not her," Gossip Cop quoted a source as saying.
This is not the first time fake topless photos of Markle have dragged her into controversy. In November, Harry's girlfriend was caught up in a scandal after fake topless photos and sex scene from the popular US television legal drama, Suits, featuring her and co-star Patrick J Adams were circulated on social media.
These fake reports surfaced more than two months after Harry issued an official statement defending Markle's privacy and safety. "Prince Harry is worried about Ms. Markle's safety and is deeply disappointed that he has not been able to protect her," the official statement read. "It is not right that a few months into a relationship with him that Ms. Markle should be subjected to such a storm."