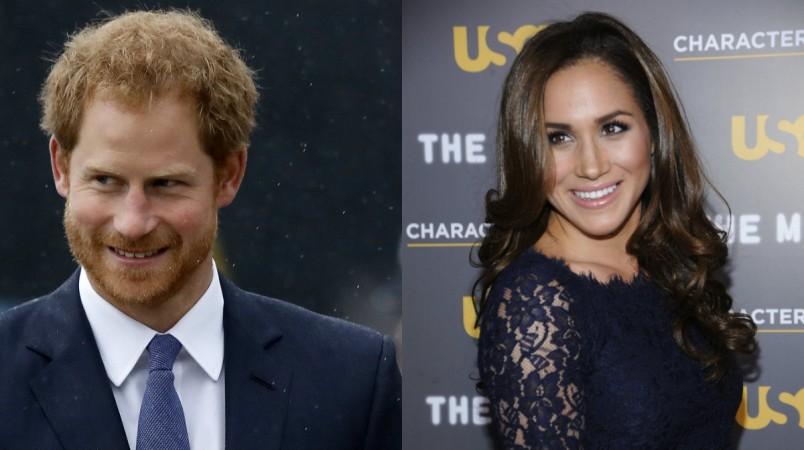 Meghan Markle and Brad Pitt have been declared as the most searched actor and actress online in 2016. Markle, who has been in the news since October for dating Prince Harry, has become a new favourite among the media, onlookers and everyone interested in the Royal family. Owing to the divorce with wife, Angelina Jolie and rumoured affair with Marion Cotillard, Brad Pitt has found the top spot of the most search actors of the years.
The Suits actress was recently spotted spending a romantic evening with the royal when the media got the first picture of them together. There are speculations that the actress could be a part of the Royal Christmas celebrations and spend some time with family in their traditional Christmas style.
Despite being in the news for merely three months, the royal girlfriend stole the limelight from a number of actresses this year to top the search list. The actress beat celebrities like Marion Cotillard, Jodie Sweetin, Daisy Ridley and Alicia Vikander. The search for her name peaked on November 8, soon after Prince Harry confirmed that he was dating the actress.
The list of most searched actresses is as follows:
1. Meghan Markle
2. Marion Cotillard
3. Jodie Sweetin
4. Daisy Ridley
5. Brie Larson
6. Jenna Dewan-Tatum
7. Leslie Jones
8. Kate McKinnon
9. Alicia Vikander
10. Millie Bobby Brown
Though Brad Pitt stole the first spot, Taylor Swift's ex, Tom Hiddleston followed the popular actor. The Star Wars star, Adam Driver, took the third place.
The most search actors list includes:
Brad Pitt
Tom Hiddleston
Adam Driver
Jesse Williams
Tom Holland
Jeffrey Dean Morgan
Thomas Gibson
Sebastian Stan
Taylor Lautner
Lin-Manuel Miranda
The most searched musician was Beyonce, considering she dropped her controversial album, Lemonade. People also searched for Canadian Favourite, Celina Dion, Kesha, Kehlani (after the success of the soundtrack of Suicide Squad) and Coldplay.
The list also features most searched memes, TV shows, videos and people. You can view the complete list here.