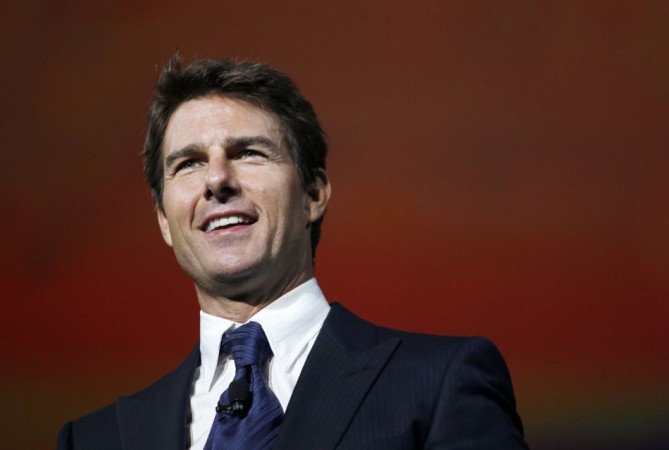 You must have heard about the sexiest man and world's most handsome man, but have you ever heard about the most handsome faces in the world? Well, there is a list, compiled by the world's top most, that features 10 most handsome faces in the world.
Actor Tom Cruise has topped the list of most handsome faces in the world. The 54-year-old actor has topped the list, thanks to the good looks he has maintained throughout the years. Second in the list is the Twilight star Robert Pattinson. The British actor, who is popular for his character Edward Cullen from the Twilight series, has taken the slot in the second most handsome faces in the world list.
Bollywood heartthrob Hrithik Roshan, who is often called as Greek God of Bollywood, has made it in the third spot. The Dhoom 2 actor took the third slot, after beating celebrities like Brad Pitt, Hugh Jackman and Johnny Depp.
Fourth in the list is Pirates of the Caribbean actor Johnny Depp, followed by Taylor Swift's ex-boyfriend and Thor actor Tom Hiddleston.
Surprisingly, the sixth celebrity in the list includes Omar Borkan Al Gala, who shot to fame in 2013 after reports claimed that he was deported from Saudi Arabia for being "too handsome." In 2013, Al Gala became an internet sensation with photos of him going viral on social media platform, including Facebook and Twitter.
The seventh in the list is another Bollywood actor, who is currently the king of the box office. Salman Khan, who is one of the top actors in Bollywood, is the seventh celebrity in most handsome faces list. Brad Pitt, who is currently in the news for the divorce, child custody and alleged affair with Allied co-star Marion Cotillard, is the eight celebrity in the most handsome faces list.
The ninth celebrity on the list is the 48-year-old The Wolverine actor Hugh Jackman. Last but not least is the 21-year-old actor Billy Unger, who changed his name to William Brent ahead of the release of Lab Rats: Elite Force.
Take a look at the photos of these celebrities: