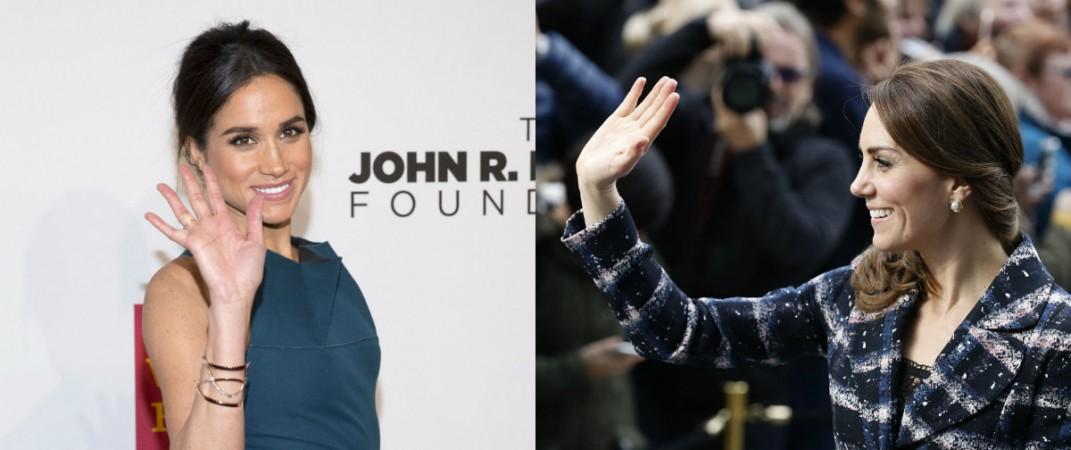 The new royal couple, Prince Harry and Meghan Markle, has been in the news ever since their relationship was made official. However, the media attention on the new love birds seems to have upset Kate Middleton. According to a celebrity gossip website, Kate Middleton fears Prince Harry's girlfriend stealing her spotlight.
Prince Harry's girlfriend Meghan Markle not invited to Pippa Middleton's wedding?
According to Celeb Dirty Laundry, Kate's days as the most popular and photographed member of the royal family are numbered, following the entry of Prince Harry's girlfriend Meghan Markle and her reaching the number one spot of Google's most searched actresses of 2016.
The report claims that Middleton fears that with the growing popularity of Markle, Kate will soon become yesterday's news. Given the attention the actress is receiving, the website claims that Kate is feeling intimidated.
However, Gossip Cop discards these claims. "Middleton and Markle are not in competition with one another, and the Duchess of Cambridge has no reason to feel "intimidated." The outlet is simply trying to stir up a feud, despite previously alleging Middleton wanted to use Markle for her Hollywood connections. Celeb Dirty Laundry throws out wild, contradictory claims in hopes of scoring traffic off its original content. But the manufactured information is typically wrong. This is just yet another example," the website writes.
This is not the first time the relationship between the two ladies has sparked discussions. Last November, Celeb Dirty Laundry claimed the duo was not in good terms. The website claimed that Middleton warmed up to Markle for her Hollywood connections. While these reports seems to fetch a lot of attention to the website, no 'insiders' have confirmed the news.