In a strange incident, the body of a patient aged 61 was found in the ceiling of the Stellenbosch Hospital in Cape Town, South Africa.
ALSO READ: This SHOCKING 1992 footage may prove aliens are REAL [VIDEO]

The man, who had been operated on in the hospital, was found dead in the hospital ceiling two weeks after he went missing.
This man underwent a surgery in which his abdomen was operated upon, and he was sedated after that. He was not in a condition to move when he apparently went missing.
ALSO READ: Discovery of 1,700-year-old 'Mummified Aliens' in Peru's Nazca is NOT A HOAX, claims scientist [VIDEO]
A nurse from the hospital had come to the room and left him for a minute or so to get a clean linen to replace the old ones on the bed when he was last seen. The man was nowhere to be found when she returned.
The remains of this man were then found in the hospital ceiling. The cops along with the hospital staff were reportedly baffled by the discovery.
ALSO READ: UFO sighting at Great Wall of China reported to MUFON, here's the truth
The ceiling where this man's body was found two weeks after he went missing was surrounded by fibre glass, and so hard that it had to be cut to remove this man's corpse, revealed YouTube channel secureteam10, which is run by Tyler Glockner.
This couldn't have happened under normal circumstances, say the hospital staffs.
"Sadly, the patient's body was discovered 13 days later in an isolated area in the ceiling, which is difficult to reach. There is currently construction work being carried out at the hospital which also contributed to the difficulty of the search. The circumstances relating to how the patient got access to the ceiling are currently being investigated," Mark van der Heever, the provincial health department spokesperson was quoted as saying in a local news report..
ALSO READ: Did this family discover an 'alien satellite' in Florida? [VIDEO]
Some people are speculating that this creepy incident is a case of "spontaneous transportation".
WATCH VIDEO:
Glockner had claimed in another bizarre finding recently that aliens may actually exist. His channel revealed a video which many say doesn't appear to be a hoax.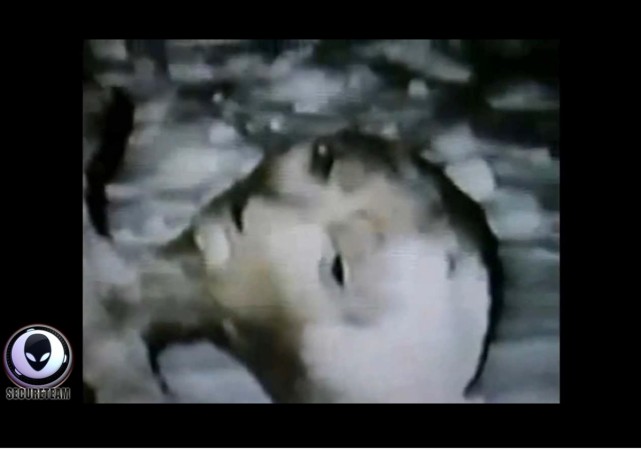 It showed what was claimed to be the body of an alien was found covered in snow near the Rouge River in Quebec, Canada. The finding was apparently defined as an Extraterrestrial Biological Entity (EBE).