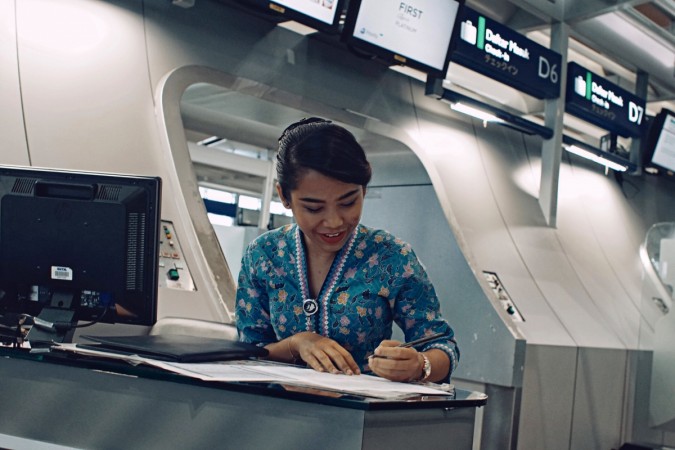 Malaysian Senator Hanafi Mamat seems to have some strong views about uniforms for flight stewardesses in the country's airline companies, as he recently said, the Malaysian government should introduce shariah-compliant uniforms for them, to portray Malaysia as a Muslim country.
The UMNO division head for Pasir Mas also claimed that this move would barely hurt the airline companies, since their survival is dependent on quality of the service they offer.
Also read: WATCH: This viral video of an air hostess tasting in-flight meals causes her to get suspended!
"We are proud that Malaysia is an Islamic country with its own cultural identity, but when our flight stewardesses dress sexily and disrespectfully, this will give tourists who use the services of our national carriers the wrong impression.
"The time has come for the government to provide new uniform guidelines which will portray Malaysia as a Muslim country with strong Eastern values," he said during the debate on the Supply Bill 2018 at the Dewan Negara in Kuala Lampur.
While some might view this move as regressive, this isn't the first time Malaysia's airline has been in the news though. Not so long ago, in September, Malaysian Airlines Bhd was accused of sacking cabin crew members for being overweight.
The National Union of Flight Attendants Malaysia (Nufam) had announced the sacking of 20 flight attendants. "This is a classic case of discrimination which needs to be stopped. It is unfair and cruel to the cabin crew," its president, Ismail Nasaruddin had told the New Straits Times,
"This is the same as sacking any female workers for being sick or pregnant. It is unacceptable," he added. At a press conference, a copy of the termination letter was shown to the media. As per the letter, the ideal weight listed was 67kg, while one of the cabin crew members was 89kgs.
Also read: Transgender aspiring to become air hostess asks Supreme Court why she is being denied the post
The letter had also stated that the concerned employee had "continuously failed to achieve their ideal weight as per the company's grooming manual," despite being on the weight management programme for 18 months.
Even though the letter states that the airline would compensate the recipients according to their contract, when asked to comment on the matter, Malaysian Airlines refused.
They issued a statement, saying, "[...]any issue involving its staff remains an internal matter and will not be discussed publicly. All internal processes were followed before we arrived at the decision."