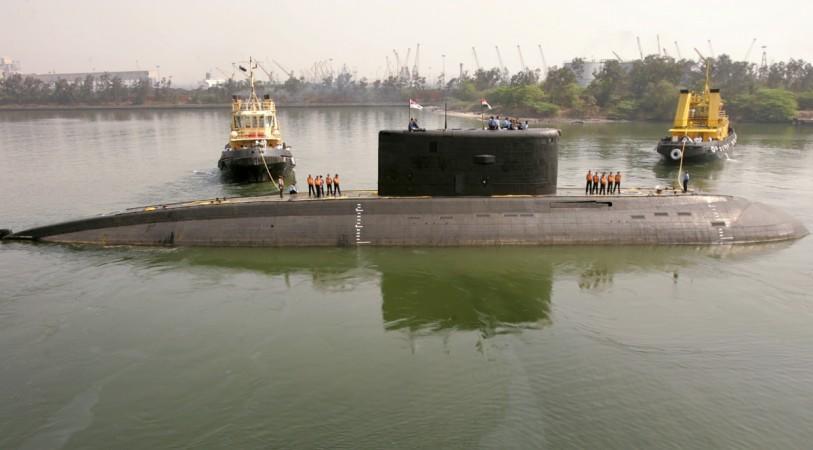 With prime minister Modi's Make in India programme promising better services and goods manufactured in the country, the defence ministry is debating using it over foreign services for their submarines.
Officials remain undecided on whether to send two Indian Navy Kilo-class submarines for service life extension and medium refit to original manufacturer Russia or get it done in India under the 'Make in India' program.
The Rs 2,400-crore project will increase the lifespan of the super quiet conventional submarines by 10 years.
If the project is awarded to an Indian shipyard, it will bring a windfall in terms of technology and skill to the country. But what is concerning for the navy is the time it will take for the project to be completed, something it can hardly afford given that the strength of the submarine arm is declining with every passing year.
Old submarines are being retired and the rate of induction of new submarines is moving at a snail's pace.
According to the original plan, four Kilo-class submarines were to be given a life extension refit. Two of these were sent to Russia, while the next two were to be upgraded at a shipyard in India, based on the decision taken by the Defence Acquisition Committee (DAC).
The fate of the remaining two, including the INS Sindhuratna, which is in a dry dock and ready to be shipped, is under the spotlight with two Indian shipyards − L&T and the Hindustan Shipyard Limited (HSL) − trying hard to win the project while the Navy wants them to be sent to Russia.
We are capable of undertaking this project in the country. We have carried out regular refits on this class of submarines and life extension will require more work but we are confident we can do it on time," Rear Admiral LV Sarat Babu, CMD, HSL told ET.
While L&T did not submit bids leaving HSL as the sole contender for the project. HSL says it can complete the project to the satisfaction of everyone involved.
But the navy is not buying that and is wary because HSL took nine years to refit INS Sindhukirti owing to financial issues. However, the shipyard says it has overcome these problems and they have undergone a turnaround.
Another issue which will crop up if the submarines are upgraded in India is whether the Russian manufacturer will provide the all-important life extension certificate as this can only be done by the manufacturer of the submarine.