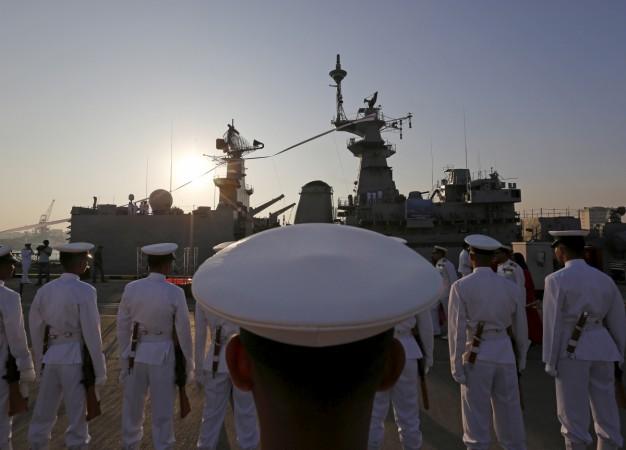 In what could be the second instance of corruption and favouritism in the defence forces in as many weeks, Reliance Naval & Engineering Ltd. (RNEL) led by Anil Ambani has lodged a complaint with Ministry of Defence (MoD) against a high-rank naval officer.
RNEL has accused a vice-admiral rank officer of favouring its competitor, Larson & Toubro (L&T) in a contract because his son is employed with the company. MoD has initiated an internal enquiry in the matter which involves "favouritism and leaking of insider information".
The Indian Navy floated a tender in 2013 to acquire four landing platform docks to be manufactured under centre's ambitious "Make in India" scheme. Last year, L&T and RNEL were shortlisted by Ministry of Defence for further processing but the recent allegations has stalled any further developments.
The naval officer has been asked by the MoD to explain the alleged links. The development again raises serious questions on handing over the contracts to private players. Recently, Ukraine initiated a probe against alleged kickbacks of $2.6 million in the purchase of spares for military transport aircraft An-32 by the Indian Air Force. Rafale deal has also come under scanner for paying higher than the original cost.
The two companies, RNEL and L&T, have been involved in a bitter battle for Rs. 20,000 cr mega contract. RNEL has tied up with the French naval group meanwhile L&T has roped in Spain's Nvanatia group for this multi-crore project.
All four ships are to be manufactured at an Indian yard with the support of a foreign player who will provide design and technology. Another player, ABG shipyard was rejected in the selection process as it was facing bankruptcy proceedings.
Indian warship building industry has suffered a considerable stress over past five years with a limited number of orders being handed over to private players. NDA government's ambitious "Make in India" has failed to show any concrete results in the naval manufacturing sector. In recent times almost all major contracts have gone to public sector shipyards which are already working beyond their building capacity.