While the Indian Air Force has been taking over the skies with its much-talked-about Gagan Shakti exercise, the Indian Navy isn't far behind and is keeping a constant watch at sea. Proving this point, the navy extended a "warm welcome" to three Chinese ships in the Indian Ocean Region with a tongue-in-cheek Twitter post that has garnered quite some interest on social media.
Three ships – two frigates and a tanker – of the 29th Anti-Piracy Escort Force of the PLA Navy were spotted at sea April 17. The Indian Navy then tweeted that it keeps an eye on the IOR "Anytime, Anywhere Everytime."
While these tweets may seem routine, it actually underlines the Indian Navy awareness when it comes to activities in the Indian Ocean Region. "The tweets were meant to send the message that every Chinese move in the IOR is being duly noted," the Hindustan Times quoted a senior navy officer as saying.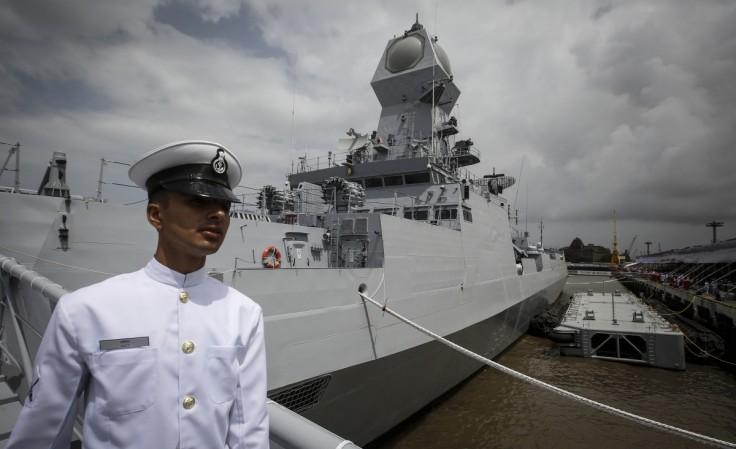 The Indian Navy has been patrolling the Malacca Strait through a special mission since last June and currently, about 50 ships are in the Indian Ocean Region. Not just that, the navy's long-range maritime aircraft – the Boeing Poseidon 8I planes, often fly sorties up to the South China Sea INS Rajali in Tamil Nadu.
"It was due to this maritime domain awareness that we came to know of the presence of the 29th Anti-Piracy Escort Force of the PLA Navy, consisting of two frigates and a tanker," officials told the Economic Times.
The incident comes after navy chief Admiral Sunil Lanba gave a nod to the mission-based deployment at the IOR amid growing presence of Chinese ships in the region. However, China at the time had said that its navy deployed at the IOR was a part of its anti-piracy patrols.
The Indian Ocean Region is of importance to China as a major chunk of its oil imports are carried out through this route. China already has a naval base in Djibouti in the Horn of Africa and is also known to be building a port in Gwadar, Pakistan.