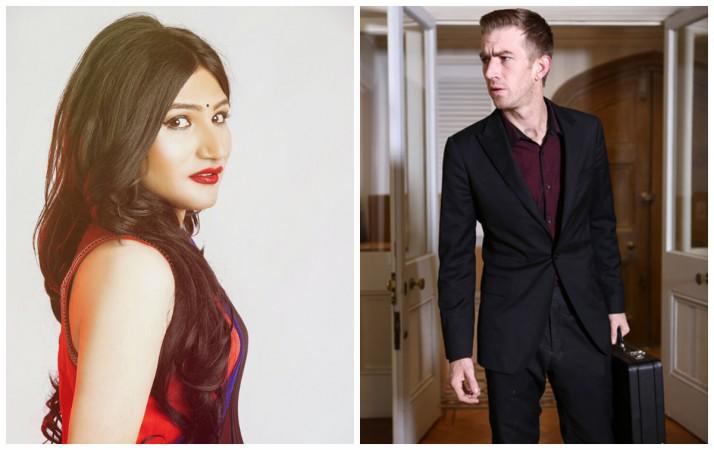 TV actress Mahika Sharma has lately been very bold with her statements, and now, she has done something that left many in a tizzy. Mahika not only dared to reveal on social media about watching adult videos of porn star Danny D, she even hinted being in a relationship with the porn star.
Mahika took to Instagram to share screenshots of a porn video of Danny, with a caption suggesting her sexual attractiveness for the popular adult movie star. "@dannydxxx My super Hero.. knowing you have been a dream come true.. I'm sure soon you will win lots of heart in India.. You give out the best of expressions.. And Till the time we come closer and cover the distance.. Your videos will help me.. Looking forward to you [sic]," she captioned the post.
Danny, who is set to make his Bollywood debut with Mahika in The Modern Culture, also replied to her post with a "thanks" and a heart emoji. As expected, the actress soon became a target of trolls, who suggested her to join the porn industry.
However, Mahika has always remained unfazed by the trolls and instead said that she will join the adult industry if ever she wishes to do so. "Danny D is very special to me. He has been my luck, my super hero and there is nothing wrong if I watch adult movies. I am 18+ and it's my personal life. No one can stop me, if I will wish will work in porn. For trolls, they are losers and they need to get a life," the 23-year-old diva told International Business Times India.
This is not the first time that Mahika has expressed her liking for Danny. Earlier, she had openly shared her desire to "make out" with the adult star, saying that he has a "big d*ck". Apart from Danny, she had also revealed her feelings for Pakistani cricketer Shahid Afridi.
Later, she had also said that many on social media had started sending her vulgar pictures and messages after she had made such statements. She had said that some perverts were sexually harassing her by sending pictures of their private parts.