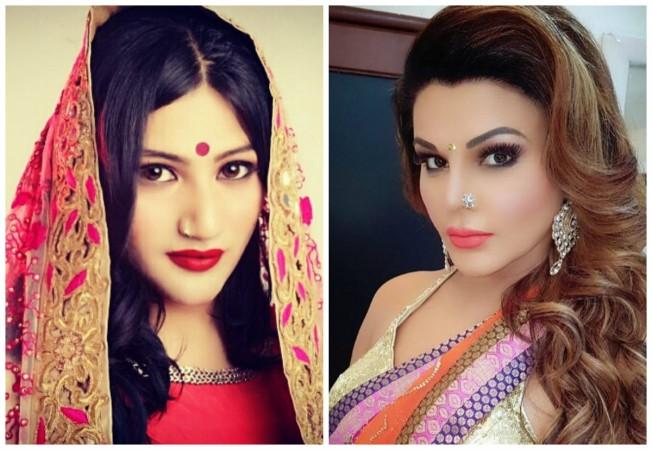 Controversial diva Rakhi Sawant has apparently hurt the sentiments of some Northeast people by sharing a video of a woman singing Hindi song. TV actress Mahika Sharma has now sought an apology from Rakhi.
Rakhi had recently shared a video on Instagram that showed a woman from the Northeast singing a popular Hindi song. The lady appeared to be struggling with the Hindi words as many people from the Northeast are not fluent in speaking Hindi.
Rakhi shared the video, wishing her fans "good morning" but added some emojis that gave a hint that she shared the video just to make fun of the lady. As expected, many started trolling the woman for her voice and Hindi pronunciation.
Being from the NE herself and former Miss Teen Northeast, Mahika found the video offending. She not only slammed Rakhi for "making fun" of the lady but also demanded an apology from her for "hurting sentiments" of the NE people. She criticised Rakhi, putting out comments on the post.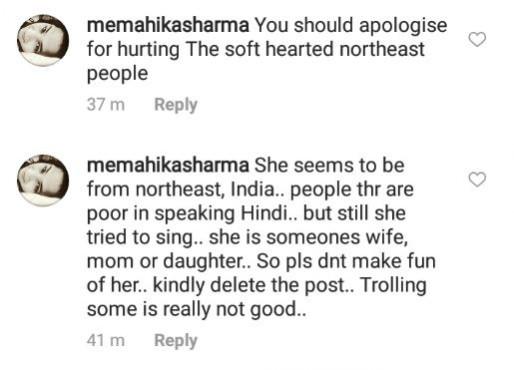 "Rakhi should be careful with such posts. Northeast people actually struggle to speak accurate Hindi. The lady in the video is trying to sing a Hindi song and instead of encouraging her, some people misused it and have spread it on social media. This could have been mental harassment for her. So I request people to not show interest to such forwarded videos we receive on our social media or chats. I feel Rakhi should apologise for trolling her and making fun of northeast people. It really hurts me," Mahika told International Business Times India.
IB Times tried to get Rakhi's response to it, but she chose not to respond to the text message.
However, there has not been any reaction from Rakhi on this line. She has not even removed the video. Recently, Rakhi had apologised to Sunny Leone for making several nasty comments on her in the past.
Rakhi had said that she regretted making such comments on Sunny as now she realised the former porn star had been working hard in the industry and has also become a mother.