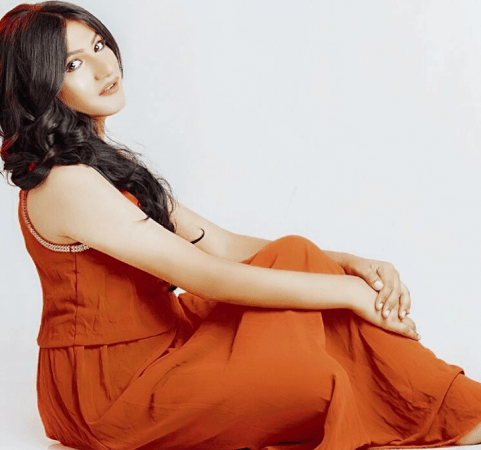 TV actress Mahika Sharma has recently hogged the limelight for speaking boldly about her desire to make out with porn star Danny D and Pakistani cricketer Shahid Afridi. She even said that the two have 'big dick'. However, all these statements made her a victim of online sexual harassment.
Mahika told International Business Times India that she has been receiving vulgar messages and pictures of late. The Ramayana actress said that some perverts have been sexually harassing her by sending pictures of their private parts and also asking her "rate for a night".
"People are sexually harassing me. They are sharing pictures of their private parts. And some even asking me my rate for a night. They are saying that 'I wanna kiss you, spend night with you'. I am just ignoring them," Mahika said when asked if she was being troubled on social media for her recent statements.
Recently, Mahika had made a few bold statements. First, she had said that she would not mind making out with adult film star Danny D or Afridi. She also said that Danny, who is making his Bollywood debut along with Mahika soon, will be good friends with Salman Khan as "both have big one".
"Salman and Danny may become best friends, as I feel both have got a big one and they are every girl's favourite. Salman is my favourite Indian actor. I love his helping nature. He has been next to God for most of the Indians. And I respect it. Even after being a richy rich, he is poor in terms of money compared to his heart. He is actually rich from his heart," Mahika had told IB Times earlier.
Meanwhile, Mahika is gearing up for her Bollywood debut with the film The Modern Culture that will also have Danny.