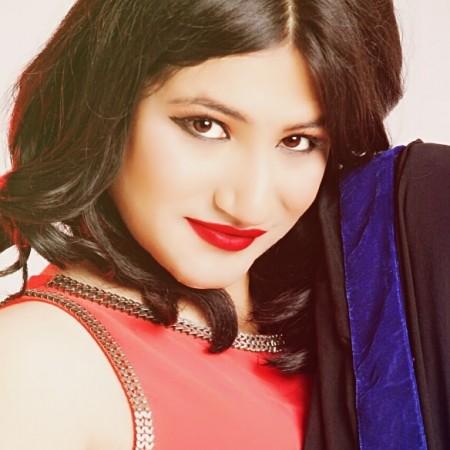 TV Actress Mahika Sharma who will be seen in a Bollywood movie titled The Modern Culture talked about her co-star and adult film actor, Danny D. Expressing her liking for Danny, she said that she always had a huge crush on Pakistani cricketer Shahid Afridi and Hollywood star Ryan Reynolds.
Mahika said that she would not "mind making out" with Danny, Afridi or the Hollywood actor.
"I never felt attracted towards Indian male celebs. I was always having fantasies for Pakistan cricketer Shahid Afridi and Ryan Reynolds. My craze for them made me meet Danny D and we are friends now. I am looking forward to working with him. He is for sure a desire for every girl. He has got a really big one, be it his heart, mind or d*ck (laughs). Whatever may the time be, I won't mind making out with guys like him, Afridi any day," Mahika told International Business Times India.
Mahika even suggested that she would be fine about sharing screen space with Danny in an adult film. And she has her own reasons to do that.
"I personally don't have an answer now. But rather than being victim to the backroom casting couch, better to be part of such films in front of the camera. At least you do not need to fake around. Being who you are is fair enough. And the people today are quite open-minded to accept us with our real faces. They won't troll you once you have money and power. And even if you get trolled, you trend in news for it. I know few celebs who pay to get trolled on their social media and become newsmakers," Mahika said when asked if she would be okay working with Danny in an adult film.
The bold diva also said that her movie though is a "family watch", will showcase things that are missing in Bollywood movies.
"Bollywood has actually educated our children about sex, and is good at a point but also it has its own negative effects. I feel Bollywood films are now neither family watch nor completely adult. My film 'The modern culture' is about that. We act to be modern but we are not. We dress as if we are but our blood is still not. Our thoughts are really not modern. But my movie for sure will be a family watch, nothing bold. Even people can watch with grandparents too. It will be a pure fun that our Indian movies were missing. And yes, Danny will be loved by everyone," she concluded