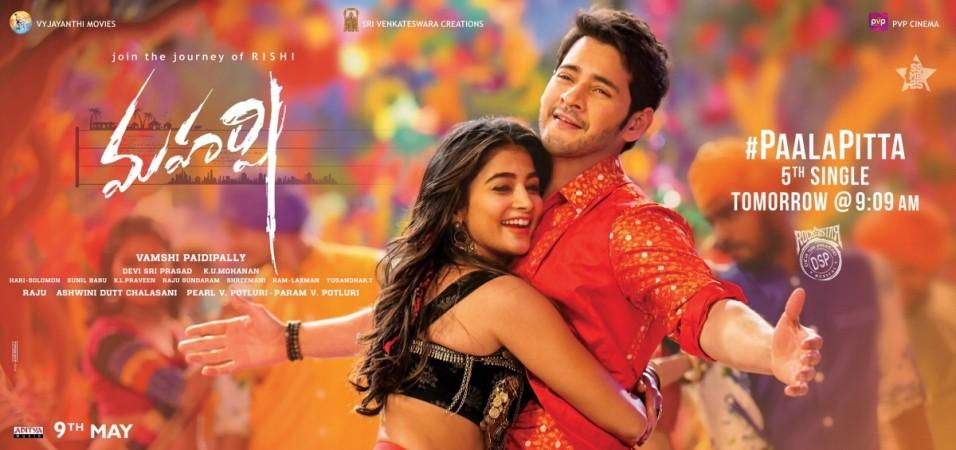 Mahesh Babu's Maharshi has received a fantastic response at the worldwide box office on the first day. With its superb day 1 collection, the movie has emerged as the biggest Tollywood opener of 2019.
Maharshi is the landmark 25th movie of Mahesh Babu. Vamshi Paidipally of Oopiri fame has written and directed the movie, which deals with the farmers' distress - a hot topic of debate in the country. Prince's multiple looks featured in the promos had also generated a lot of curiosity. The hype not only helped it sell its theatrical rights at high prices but also register a good amount of advance booking.
These aspects made sure that Maharshi takes the box office by a storm. The movie had 2,500 premiere shows in the US a day before it hit the screens in India and it received a very good response in the country with many cinema halls running with packed houses. The film was also premiered in the UK, the UAE and a few other international markets, where it garnered a fantastic response.
Its screening began in the wee hours in Hyderabad, Bangalore, Chennai and many other parts of India and Maharshi witnessed stupendous response everywhere and registered 100 per cent occupancy in most of the centres. The regular morning shows garnered an unprecedented response. The film struck a chord with the viewers and got positive talk, which boosts its collection further in the afternoon and evening shows.
The Vamshi Paidipally-directed film collected Rs 34 crore gross in the Telugu states, Rs 14.80 crore gross in other parts of India and overseas on Thursday. Maharshi collected a total of Rs 48.10 crore gross at the worldwide box office on the first day. The movie earned Rs 31.81 crore share for its distributors.
Bharat Ane Nenu grossed Rs 54 crore at the global box office and earned Rs 34 crore for its distributors on its opening day. It was the biggest opener for Mahesh Babu. Now, Maharshi has failed to shatter this record. But it has beaten the record of Vinaya Vidheya Rama, which was the biggest Tollywood opener of 2019 with its first-day collection of Rs 42 crore gross (Rs 31.10 crore).
Here are the theatrical rights' prices and area-wise earnings of Maharshi. These numbers are based on various sources and they may not match with the actual ones released by its makers / distributors. All the figures are in rupees and crore.
| | | | |
| --- | --- | --- | --- |
| Area | Rights | Earnings | Recovery (%) |
| Nizam | 24.00 | 6.38 | 26.58 |
| Ceded | 12.60 | 2.89 | 22.93 |
| Vizag | 9.60 | 2.88 | 32.00 |
| G East | 7.20 | 3.20 | 44.44 |
| G West | 6.00 | 2.46 | 41.00 |
| Krishna | 6.00 | 1.40 | 23.33 |
| Guntur | 7.70 | 4.40 | 57.14 |
| Nellore | 2.90 | 1.07 | 36.89 |
| AP/TS Total | 76.00 | 24.68 | 32.47 |
| Karnataka | 8.30 | 3.25 | 39.15 |
| Rest of India | 1.70 | 0.90 | 52.94 |
| Overseas | 14.00 | 3.50 | 25.00 |
| Global Total | 100.00 | 31.81 | 31.81 |